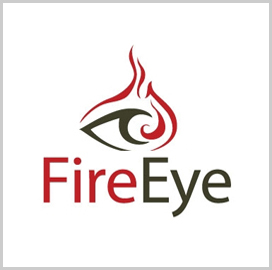 India, Thailand faced significant increases; Hong Kong and Taiwan most exposed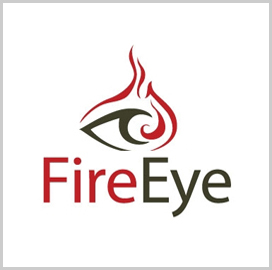 FireEye, Inc. has released its latest Regional Advanced Threat Report for Asia Pacific. FireEye found that 33 percent of observed organizations in the Asia Pacific region were exposed to targeted cyber attacks in the first six months of 2015. Organizations in all countries included in the report were observed to have greater exposure to targeted attacks than the global average.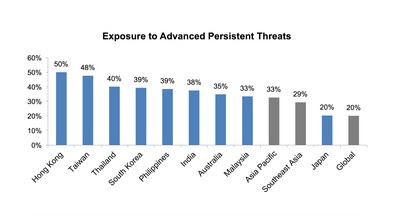 Chart: The percent of organizations in each geography which were found to be exposed to attacks from Advanced Persistent Threat groups in the first half of 2015.
Other key findings in the report include:
In Southeast Asia, organizations were 45 percent more likely to be attacked than the global average. The previous report found them only 7 percent more likely to be attacked.
Nearly half of organizations in Hong Kong and Taiwan received targeted attacks.
South Korea topped several rankings in the report, including the highest volume of network traffic phoning home to threat groups' command and control infrastructure.
Australia's rate of exposure grew by 30% from the findings of the company's previous Regional Advanced Threat Report.
The industries most likely to be attacked were found to be telecommunications, government, education, high-tech and financial services. Education rose significantly in rank from past findings.
"Asia's intellectual property and sensitive information attract targeted attacks by sophisticated threat groups," said Eric Hoh, President of Asia Pacific Japan at FireEye. "While awareness of threats in the region is improving, too many leaders still assume their organizations aren't targeted, and they continue to rely on traditional defense systems. Most organizations need to move faster to shore up their security, because these attacks can reach them in milliseconds. I hope these findings drive more organizations to see the urgency of the threat and take steps to improve defenses."
The report's timeframe, the first half of 2015, was a highly eventful period for cyber security in the Asia Pacific region. In April, China was reported to have weaponized its Great Firewall, turning into what some dubbed the Great Cannon. A short time later, FireEye published its APT30 report, which revealed a decade-long cyber espionage campaign–targeting organizations across Southeast Asia and India-that sought political, economic and military information. In May and June, major breaches made headlines in Australia and Japan, respectively.
View the full report: https://www2.fireeye.com/rs/848-DID-242/images/rpt-regional-atr-apac.pdf
About FireEye, Inc.
FireEye has invented a purpose-built, virtual machine-based security platform that provides real-time threat protection to enterprises and governments worldwide against the next generation of cyber attacks. These highly sophisticated cyber attacks easily circumvent traditional signature-based defenses, such as next-generation firewalls, IPS, anti-virus, and gateways. The FireEye Threat Prevention Platform provides real-time, dynamic threat protection without the use of signatures to protect an organization across the primary threat vectors and across the different stages of an attack life cycle. The core of the FireEye platform is a virtual execution engine, complemented by dynamic threat intelligence, to identify and block cyber attacks in real time. FireEye has over 3,700 customers across 67 countries, including 675 of the Forbes Global 2000.