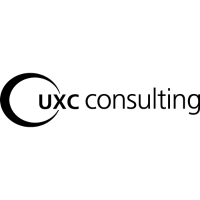 The old methods of IT service management (ITSM) are no longer working as the world continues to evolve in the digital age. ITSM requirements are changing and organisations need to change with them, according to UXC Consulting.
Michael Billimoria, director, Innovation and Market Development, UXC Consulting, said, "Organisations need to be flexible and adaptable to manage this change. Most companies have a number of IT and line-of-business staff who can help bridge the gap between technology and customers, and prepare their organisation for new approaches to ITSM, unfortunately many of them are currently underprepared."
Five key things transforming ITSM
1. Service integration and management. The shift to multi-supplier integration has its benefits such as: reduced operational risks; costs shared with suppliers; freeing up internal IT to focus on key business; providing the right sourcing at the right time; and letting organisations scale up and down as required. But it also has some serious challenges, particularly around getting suppliers to work well together so stakeholders see IT as one cohesive group. Service Integration and Management (SIAM) lets organisations manage service providers consistently and efficiently. It ensures that performance across a portfolio of multi-sourced services meets business needs. SIAM also opens the doors for new discussions within the organisation related to innovation.
2. User and customer experience. Organisations need to spend more time looking at customer experience than the processes that make things work. Improving customer experience is critical to success and encouraging brand loyalty. Technology is a key driver of customer experience. IT teams need to prove to the organisation that they can deliver a great customer experience internally, so that the business trusts them to take it externally. Organisations should work out ways to become more flexible by starting some discussion with key business units and customers around pain points.
3. Multi-modal delivery. Many organisations have one method of implementing new technology but using a mix of methods helps ensure better service delivery. Balancing the speed of delivering technology for legacy equipment and new agile processes is key. Continuous release delivery is not a pipe dream; it's happening in many organisations. Break away from traditional service transition and consider how parts of the IT services can be deployed rapidly.
4. Cyber resilience. With all the best security controls already in place the probability of a company having a data breach is 22 per cent.* This is leading organisations away from traditional cyber security to cyber resilience, which is the ability to take a holistic view to security including incorporating people factors which are often neglected. Information security management, aside from being a process in itself, is key for all ITSM processes.
5. Software-defined everything. With software-defined everything, the computing infrastructure is virtualised and delivered as a service. In a software-defined everything environment, management and control of the networking, storage, and/or data centre infrastructure is automated by intelligent software rather than by the hardware components of the infrastructure. The next step is Service Ecosystem-as-a-Service (SEaaS) where complete application environments including all their information can be implemented at the click of a button. Organisations may already have the technology in place for this but may not have the architecture, processes, understanding of the requirements, change management tools, and cost analysis. Despite strong hype about what can be delivered, not everything is immediately possible. Organisations need to come up with a feasible yet aggressive path to SEaaS.
Michael Billimoria said, "Organisations should be openly talking about these trends, looking at other industries and case studies, and consulting with partners to craft a plan to move forward. Those that don't embrace this new world of service management risk rapidly becoming uncompetitive."
*Ponemon Institute, 2014 Global Cost of Data Breach Study
About UXC Consulting
UXC Consulting works closely with Australia's tier-one organisations to provide IT intelligence that transforms existing ICT service capabilities into a strategic business asset. We deliver deep domain expertise across six service pillars including: strategy and architecture; business analysis; business transformation; IT service management; communications; and project, portfolio and programme management.
Setting the benchmark for industry thought leadership UXC Consulting provides deep, specialised intelligence regarding IT game-changers including cloud computing, BYO Computing and mobility.
UXC Consulting has a commanding presence in the Australian market, with more than 250 employees across the region, servicing in excess of 400 clients, with more than 200 accreditations and certifications across the company's six practice areas.
UXC Consulting is part of UXC Limited, the largest Australian-owned provider of ICT consulting services.