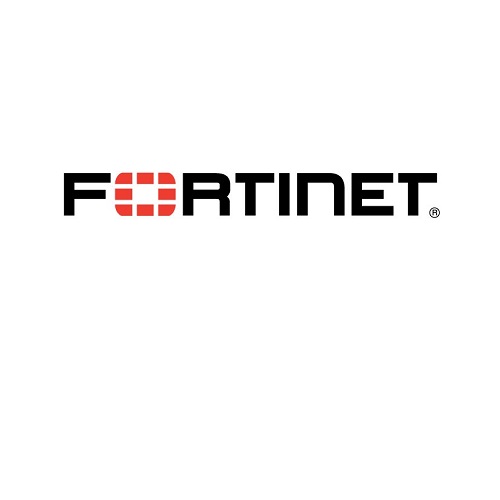 Fortinet Is the Only Vendor to Publicly Share Their Results in Virus Bulletin's VBWeb Testing, The Industry's First Web Filtering Security Certification
Michael Xie, founder, president and chief technology officer, Fortinet
"Fortinet is proud to be an industry leader that consistently demonstrates our commitment to independent, third-party validation and testing. We invest significant time and resources in our work with organisations like Virus Bulletin knowing that they are critical to the security industry and help to ensure that customers can make fully-informed buying decisions."
News Summary:

Fortinet has announced their certification in Virus Bulletin's new VBWeb comparative review, delivering superior protection against web-based threats. Fortinet was the only security vendor to publicly share their results in the industry's first independent, third-party testing of security effectiveness for web filtering services. Fortinet's web filtering service is designed to protect customers from malicious web content like compromised websites, malvertising campaigns, and vulnerable browser plugins before malware can reach local networks.
Fortinet's FortiGuard Web Filtering service blocked 97.7% of direct malware downloads and stopped 83.5% of malware served through all tested methods, easily surpassing Virus Bulletin's certification threshold of 70%.
Fortinet is the first and only security vendor to earn certification for their web filtering security effectiveness. Fortinet continues to earn more certifications and validations in independent, third-party testing than any other security vendor.
Virus Bulletin's VBWeb testing is an industry first, putting competing web filtering solutions against rigorous, real-world scenarios that include various malicious URLs serving malware downloads along with drive-by-download HTML pages that force browsers to download and/or install malware in the background.
Web filtering is one of the very first lines of defense in an organizations' overall security strategy, balancing user protection from suspicious web content with appropriate user web access to not hinder productivity. As such, security solutions must block at least 70% of total malware to earn the VBWeb certification.
The First Line of Defense Against Web-Based Attacks
Hackers have been getting more organised and sophisticated, creating intricate networks of botnets and co-opting web-based advertising to serve malicious content to unsuspecting targets. As a result, web filtering solutions are oftentimes the first layer of defense for corporate infrastructures; working ahead of antivirus software to block nefarious URLs, compensate for vulnerabilities in browser plugins, intercept spam, analyse content from phishing campaigns and protect unsuspecting users from subversive hyperlinks on a web page.
In their continued dedication to third-party validation and testing, Fortinet was the first and only security vendor to publicly share their results in Virus Bulletin's VBWeb comparative report, the industry's first report that compares real-world performance of web filtering solutions. Details of the testing reveal that Fortinet's web filtering services go beyond simply filtering HTTP traffic; running as a transparent proxy between corporate networks and malicious web servers. This enables Fortinet to identify and block incoming malware from threats like botnets and legitimate websites that have been compromised.
A Platform of Certified Security Effectiveness
The results of this testing highlight the effectiveness of just one of the many layers of advanced security features that comprises Fortinet's integrated platform of independently tested and certified security solutions. FortiGuard Web Filtering service is just the latest solution to receive Virus Bulletin certification for security effectiveness. Fortinet's FortiMail email security solutions has a perfect record of certification in every Virus Bulletin VBSpam test since its inception, earning a total of 40 SPAM or SPAM+ certifications between 2009 and today. Fortinet's FortiClient endpoint protection has also consistently received dozens of VB100 antivirus certifications dating back to 2005, posting strong scores in proactive zero-day detection tests, and earning certification in all four VB100 tests in 2015.
Protecting users and corporate resources against the rapidly evolving threat landscape requires an integrated security platform that's backed by industry-leading threat research. FortiGuard Web Filtering services work in tandem with FortiClient endpoint security, FortiMail email protections, FortiGate enterprise firewall capabilities and Fortinet's secure access solutions. All of which are updated with FortiGuard Lab's leading threat intelligence in near real-time. Fortinet is the only vendor that offers an independently tested and certified platform of seamless, end-to-end protection for the enterprise.
Supporting Quotes
Martijn Grooten, editor of Virus Bulletin
"Fortinet has a consistent and excellent testing record Virus Bulletin, so we were unsurprised when we saw their effectiveness in our new VBWeb comparative review. As the only vendor to submit their product to this industry-first public test, Fortinet clearly has a lot of confidence in their security solutions and proves the point with their continued dedication to testing with Virus Bulletin."
About Fortinet
Fortinet protects the most valuable assets of some of the largest enterprise, service provider and government organizations across the globe. The company's fast, secure and global cyber security solutions provide broad, high-performance protection against dynamic security threats while simplifying the IT infrastructure. They are strengthened by the industry's highest level of threat research, intelligence and analytics. Unlike pure-play network security providers, Fortinet can solve organizations' most important security challenges, whether in networked, application or mobile environments – be it virtualized/cloud or physical. More than 200,000 customers worldwide, including some of the largest and most complex organizations, trust Fortinet to protect their brands. Learn more at http://www.fortinet.com, the Fortinet Blog or FortiGuard Labs.