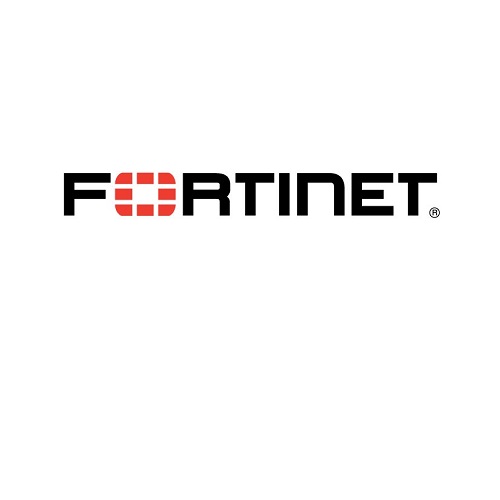 Fortinet receives score of 99.6% in overall security effectiveness. Leads industry by blocking 99.97% of exploits in continuous live testing

Fortinet has announced the results of NSS Labs' recent Next-Generation Firewall (NGFW) Comparative report. NSS Lab's NGFW real-world testing revealed that Fortinet provided the highest protection, blocking 99.97% of exploits used by threat actors in active campaigns during continuous live testing from December 1, 2015 through January 31, 2016.
Fortinet's Enterprise Firewall received top marks in all testing categories, and earning NSS Labs' coveted "Recommended" rating.
Security Effectiveness: Fortinet tied for the highest overall security effectiveness score with 99.6% and lead all next generation firewalls by blocking 99.97% of exploits in continuous, live testing.
Network Performance: Results reveal network performance gains of 37% above Fortinet's data sheet specifications: delivering the lowest latency (average of 4.2 microseconds) of all vendors regardless of packet size, offering the highest number of maximum TCP connections (30 million), and receiving the second highest network performance scores (averaging over 19 Gbps). These results ensure that organisations can handle the exponentially increasing network demands from growing technology trends like Mobile and IOT, while operating the lowest-latency, highest-performing infrastructures required today.
Value: The testing results show that Fortinet offers a winning combination of effectiveness, performance and cost. Fortinet's Total Cost of Ownership was far lower than their nearest performance competitor and one of two vendors whose TCO was reduced based on real-world performance compared to their claimed specifications.
Fortinet Receives Superior Results in All Categories
NSS Labs conducts regular testing of the top NGFW vendors, subjecting competitive solutions to strenuous, real-world scenarios that test security effectiveness, network performance, and TCO. These results are used to generate their Security Value Map (SVM) and Comparative Reports.
Fortinet put their FortiGate 3200D enterprise firewall to the test against competing solutions, correctly handling 100% of firewall policy & application control tests, 100% of evasions, and 100% of stability and reliability tests leading in the performance, effectiveness and value assessments. The FortiGate demonstrated consistent leadership in security effectiveness, network performance, and value, earning NSS Labs' coveted Recommended rating.
Continuous, Live Testing Details Consistent Security Leadership
NSS Lab's also conducts their continuous, live Cyber Assessment Warning System (CAWS) testing that pits competing solutions against hundreds of attacks on a daily basis. This rigorous testing reveals the true day-to-day effectiveness of security solutions and is a tremendous resource for customers to see real-world results before they deploy a product.
CAWS results reveal that Fortinet provided the highest overall block rate, stopping 100% of attacks on 61 days out of a total of 62 days. Fortinet blocked a total of 99.97% of live exploits.
A Recommended, End-to-End Cybersecurity Platform
This recent recommendation is one of many, demonstrating Fortinet's commitment to third-party testing and certification. Fortinet has also received NSS Labs recommendations for their FortiSandbox Breach Detection System (BDS), FortiGuard Next Generation Intrusion Prevention System (IPS), FortiGate Enterprise Firewall, FortiClient Endpoint Protection, and FortiWeb Web Application Firewalls (WAF), among others. This ensures that Fortinet customers can implement the very best security platform from the endpoint to the cloud and everything in between.
Supporting Quotes:
Vikram Phatak, chief executive officer of NSS Labs
"Marketing hype and vendor claims in the network security market have created an extremely confusing experience for customers looking to purchase proven, reputable solutions. NSS Labs mission is to help customers make data-driven decisions based on real-world testing. Fortinet has consistently submitted products to our various testing programs and is a great example
of a security vendor that embraces transparency and puts their customers first."
About Fortinet
Fortinet protects the most valuable assets of some of the largest enterprise, service provider and government organizations across the globe. The company's fast, secure and global cyber security solutions provide broad, high-performance protection against dynamic security threats while simplifying the IT infrastructure. They are strengthened by the industry's highest level of threat research, intelligence and analytics. Unlike pure-play network security providers, Fortinet can solve organizations' most important security challenges, whether in networked, application or mobile environments – be it virtualized/cloud or physical. More than 210,000 customers worldwide, including some of the largest and most complex organizations, trust Fortinet to protect their brands. Learn more at http://www.fortinet.com, the Fortinet Blog or FortiGuard Labs.