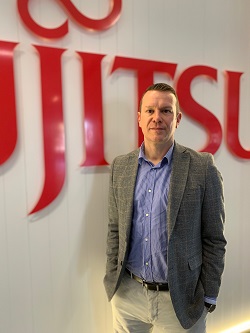 Fujitsu has appointed James Veness as Head of Portfolio, Data Centres, for the Oceania region. In this role, James is responsible for fast-tracking the growth of Fujitsu's data centres business and will be instrumental in the development of the go-to-market strategy, increasing brand awareness and driving divisional business initiatives to leverage Fujitsu's recent investments in upgrading its data centre capability.
James has more than 20 years' experience in the technology industry, with a focus on telecommunications, media, cloud services, and network infrastructure as well as data centres. His background as a chartered accountant ideally places him to lead high-performing teams, combining commercial acumen with deep knowledge of high-end technical infrastructure.
Previously, James was Vice President of Sales – Data Centres at Macquarie Telecom Group. Prior to that, he was the Group Executive – Sales and Marketing at Viatek. He spearheaded Viatek's transformation, turning the business from loss-making to profitability within two years. James has also held various senior roles at organisations including Nextgen Group, AAPT, and British Telecom.
Clare Burden, Vice President of Portfolio and Alliances for Fujitsu Australia and New Zealand, said, "Data centres are a key strategic focus for growth for Fujitsu. James brings significant skills and experience to this role, including the ability to manage complex deals within the hyperscale and wholesale market. His customer-centric approach aligns perfectly with Fujitsu, and he has a deep knowledge of the data centre industry that will result in exceptional outcomes for customers in the region."