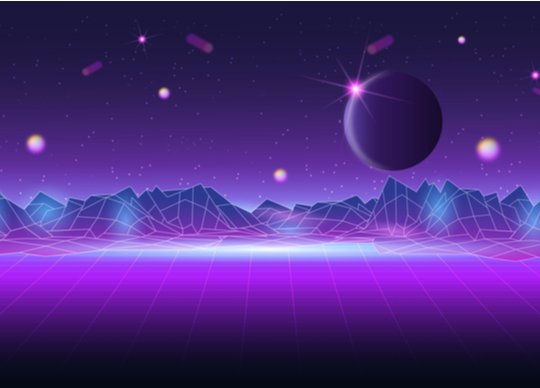 The metaverse is rapidly evolving but a low latency environment which is critical for users to feel engaged as they would in the actual world is imperative. Against the backdrop, new network solutions are shaping up to fill the gaps and foster the metaverse adoption, says GlobalData.
Kiran Raj, Practice Head of Disruptive Tech at GlobalData, comments: "Latency is a key hindrance to the metaverse adoption. Several companies are trying to address this issue from various angles as per their technical or business acumen. Potential solutions could be in terms of network protocols, software applications or hardware such as chips and AR and VR devices."
Abhishek Paul Choudhury, Senior Disruptive Tech Analyst at GlobalData, comments: "Data flow needs to be quick and continuous as the demand for higher internet speed is increasing every day with the advent of emerging technologies. Decentralized routing protocols along with technological advancements like Wi-Fi 7, blockchain, and edge computing can bring in better throughput and low latency as compared to the existing network capabilities."
The Innovation Explorer database of GlobalData's Disruptor Intelligence Center highlights tech-driven innovations that could be game-changers to shape the adoption of the metaverse.
INTERNET PROTOCOL
Gibraltar-based internet infrastructure startup Syntropy partnered with UK-based sports betting and gaming company Entain to deploy Syntropy's relay network, which uses its decentralized autonomous routing protocol (DARP) to connect data centers all over the world. The DARP technology can detect performance issues and switch to a better-performing channel instantly. The protocol can reduce network latency to accelerate the deployment of the metaverse and web 3.0 applications through decentralization.
CONFERENCE APPLICATION
Swiss startup TYXIT developed a novel SaaS-based conferencing app with low latency and high fidelity audio. Its patented technology allows for optimal latency of under 30ms, which is akin to playing in the same room. This could solve a key technological bottleneck as the metaverse needs real-time sound transfer technology to match audio immersion and latency with the composer's experience. The app is targeted at musicians and gamers alike where they can also protect their content with NFTs.
WI-FI 7 CHIPS
US-based semiconductor connectivity solutions provider Broadcom introduced Wi-Fi 7 chips for residential and enterprise access points and mobile devices. Featuring advanced multi-link operation (MLO), they enable devices to aggregate channels and switch between them quickly, making them suitable for high-density, congested networks. This could minimize network latency to establish Wi-Fi as a time-sensitive technology for industrial and IoT applications. With enhanced internet performance, the social deployment of various aspects of the metaverse could become a reality soon.
IMMERSIVE PERIPHERALS
US-based companies Vuzix and Verizon have partnered to leverage the latter's 5G and edge computing technologies to deliver low latency optimal performance in smart glasses-based applications. As part of the agreement, Vuzix's AR smart glasses will deliver improved response time, longer battery life, and increased computing capacity. It also incorporates a proof-of-concept program that demonstrates the capability of Verizon's 5G and edge computing platform to run applications at the 'edge' of the network. 5G & edge-powered smart glasses could be a key development to reduce latency challenges and advance the metaverse.
Choudhury concludes: "The metaverse's objective is for everyone, or at least a large number of individuals, to join as it is a social technology. As more people join, the number of synchronizations rises, along with network load. The development of emerging technologies has the potential to minimize latency and play a pivotal role for the metaverse to be a success."