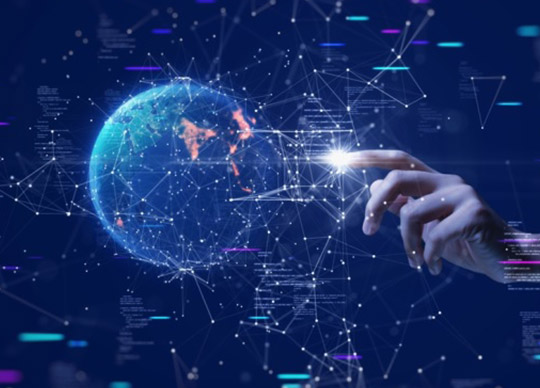 Most of the top global technology stocks were affected by high bond yields, a fading AI-driven market rally from the highs of June 2023, and sluggish global economic conditions, which got accentuated by surging oil prices, in the third quarter of 2023.
These factors impacted the global top 25 technology companies, which lost over $600 billion in market capitalization (Mcap) during the period July-September 2023, after gaining a mammoth over $2 trillion in the previous quarter, reveals GlobalData.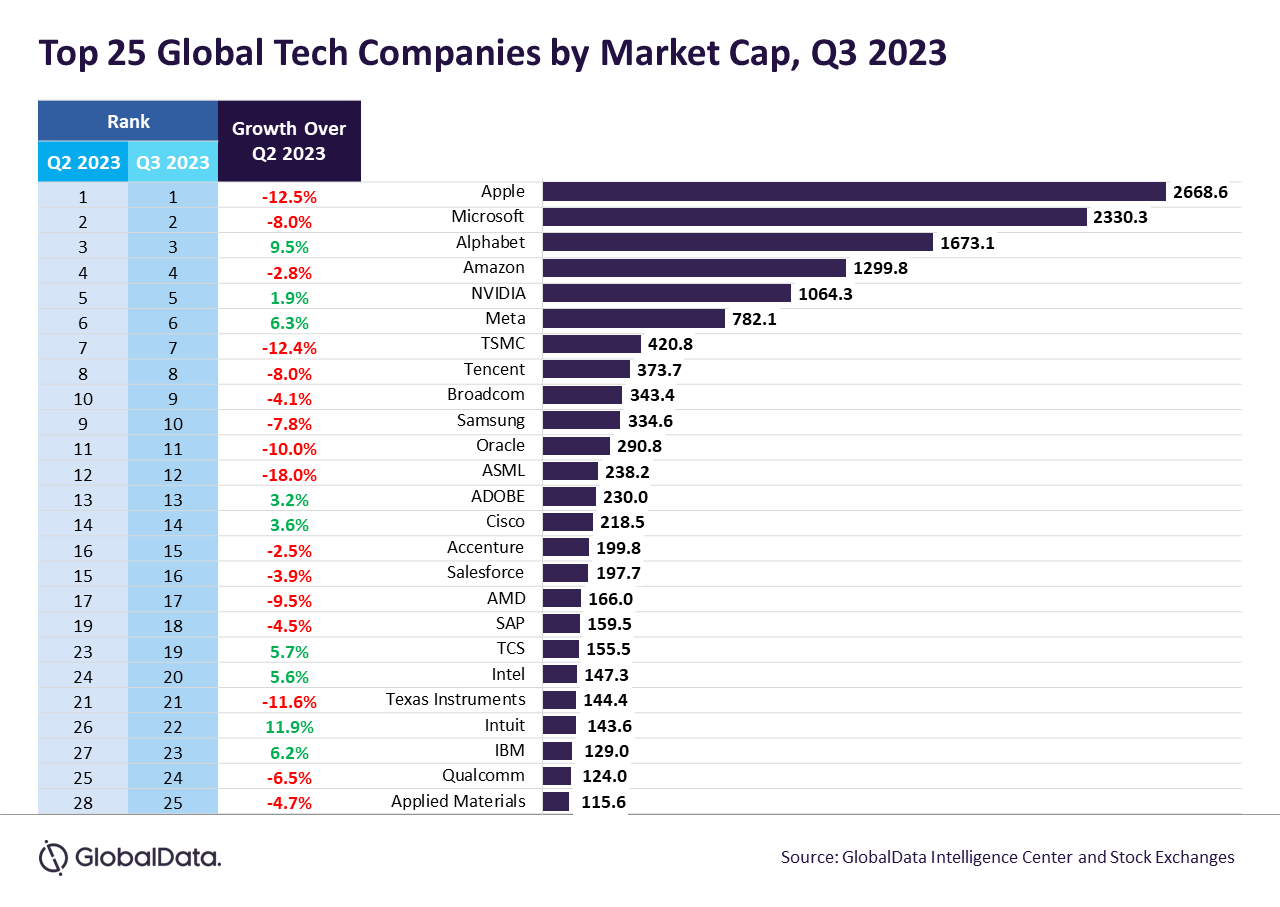 Gracio Benher, Business Fundamentals Analyst at GlobalData, comments: "Apple's stock peaked during the quarter, hitting a market capitalization of $3.07 trillion on July 31, 2023. But the stock was dented by the news of the Chinese government's decision to expand the ban on Apple products to state companies and government-sponsored entities. Although the Chinese government refuted issuing such a directive, the damage was already done to the stock. Towards the end of the third quarter, Apple shares were further impacted by projected soft demand for iPhone 15 over the next 12 months, with the initial euphoria dying out. But investors seem confident in its long-term prospects, betting on the company's competence in innovation."
Top semiconductor stocks had a mixed quarter, with companies such as ASML, AMD, Texas Instruments, and Applied Materials losing market value, while NVIDIA and Intel sustained the growth trajectory in their market value. Among the top 25, NVIDIA has mopped up another $19 billion in the third quarter, though its stock saw just 1.86% overall growth in the quarter. However, the chip company's share has risen by a whopping 196% since the beginning of 2023.
The notable gainers though are Alphabet and Meta Platforms, which gained market value of over $145 billion and $46 billion in Q3 2023, respectively. The share price of Alphabet was driven by the new opportunities presented by generative AI and the company's credibility as a genuine challenger to ChatGPT.
Benher concludes: "Going into the last quarter of 2023, the deflated tech stocks may get a boost from the third-quarter earnings, which are expected to benefit from strong consumer demand and a resilient economy. However, volatile economic conditions fueled by rising oil prices and the Israel-Palestine conflict could pull back a potential rally."