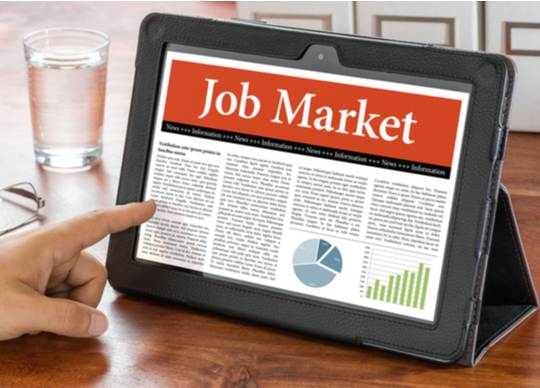 There is a 15% month-on-month growth in global job postings in March 2022, as companies look to consolidate and expand through new roles, teams, processes, and product launches in the wake of the evolving dynamic business environment, reveals an analysis of the Job Analytics Database of GlobalData.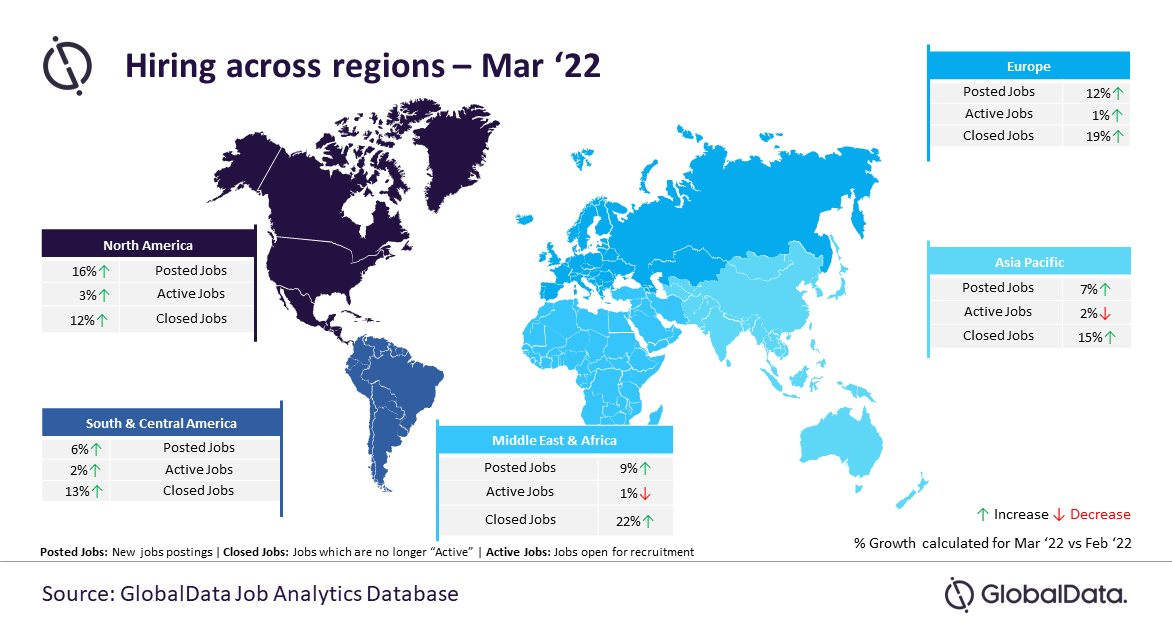 Sherla Sriprada, Business Fundamentals Analyst at GlobalData, says: "Technology and communications companies were trending with new initiatives based on evolving requirements from markets such as sales, IT, and general operations. Retail, healthcare, banking and payments were the other prominent sectors. Among the regions, most jobs were posted in North America followed by Asia-Pacific (APAC) and Europe."
Amazon Web Services is hiring for AWS AppRunner, a newly launched AWS services delivering Platform as a Service (PaaS). Moody's Corp has posted for a new role at its Singapore office, looking at development of an ESG assessment framework. OneCause Inc has posted event management roles with experience in video content hosting and streaming platforms. International Business Machines Corp is hiring for its Client Innovation Center looking at Cloud, AI, IoT, and S/4 Hana.
Telefonaktiebolaget LM Ericsson is looking for individuals with experience in system solution design with interest in technologies such as data analysis and AI for its Cloud Core Exposure Server (CCES). Tata Communications Ltd is expanding its business in Hong Kong market with a go to market strategy for digital solutions. Ernst & Young Global Ltd is hiring for cyber assurance, a new team looking at information security domains. Alphabet Inc is expanding Google Play Games to multiple platforms.
Salesforce.Com Inc is hiring for its Composer team with a no-code solution to make it easy for users to connect apps and data. Vodafone Group Plc, as a part of its technological hub for research and development of solutions such as Secure Networks, 5G, and 6G, is hiring for its New Platforms Business Development (NPBD) unit. J.P. Morgan is looking at job roles for its private multi-strategy investment fund focused on sustainable investing and ESG strategies.
Sriprada concludes: "There are over 500 companies in technology and communications space with new initiatives and over 75 companies talking about roles with exposure to new technologies. Financial services is another major sector with over 300 companies citing new initiatives and over 50 citing new technologies. More examples can be sourced from GlobalData's Job Analytics Database."