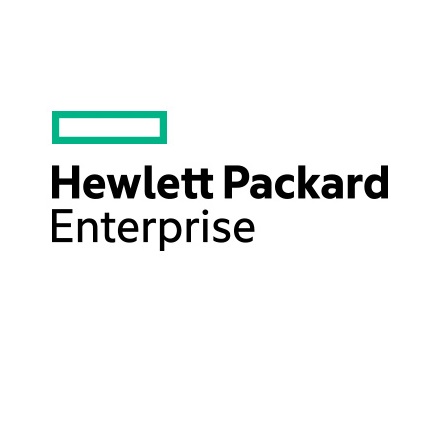 Partnership creates industry leading solutions to accelerate enterprise transformation and drive customer satisfaction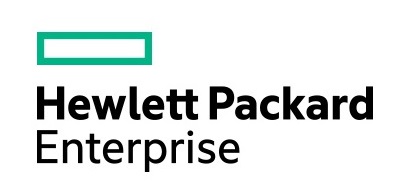 Hewlett Packard Enterprise (HPE) and Microsoft Corp. (MSFT) has announced the availability of their Cloud Productivity & Mobility Solution Offerings (CPM) in Australia, which will create transformational consulting services and business applications for Windows 10. This expansion of their global partnership will help organisations worldwide better utilise cloud, mobile, digital and industry applications to dramatically improve business outcomes and improve customer satisfaction.
With CPM, HPE can now offer businesses a portfolio of tightly integrated services and solutions, designed to modernise enterprise workflows, drive digital transformation and accelerate innovation on top of Microsoft product offerings. The mixture of the Windows 10 platform, as well as the combined assets and capabilities of HPE and Microsoft, results in a deeper play into mobility delivering secured, seamless solutions to enterprise customers that are amongst the best in the industry.
Enterprises around the world will now be able to turn to HPE to take full advantage of the richest business line productivity applications and most comprehensive technical consulting services available. Specifically, CPM will provide:
Consulting services for Windows 10: The HPE consulting service will accelerate client business process transformations with digital process design, application development and prototyping. The consulting services will pair HPE's services with Microsoft platforms including Enterprise Mobility Suite, Dynamics Customer Relationship Management (CRM), Office 365, Skype for Business and Windows 10 for the Enterprise.
New cloud and mobility consulting services: Extending HPE's existing advisory and delivery capabilities through the Windows 10 eco-system, HPE will use the Microsoft cloud and mobility platform to help organisations share information faster, increase engagement and collaboration, and optimise work. Transforming to fully digital business processes helps reduce cost and improve customer service.
Industry-specific vertical applications: HPE and Microsoft currently have joint healthcare, automotive and financial applications deployed in client organisations. This catalogue of Windows 10-based enterprise applications and solutions will expand to include retail, energy and transportation industry applications. Using the advanced security capabilities of Windows 10 and the intuitive, familiar Windows user interface, HPE and Microsoft will empower enterprises to tackle critical business processes, transform the way work gets done and provide a new level of customer service and experiences.
"Hewlett Packard Enterprise and Microsoft share a common vision for how cloud, mobility, and industry solutions can be applied to deliver breakthroughs for our clients," said Nick Wilson, General Manager, Enterprise Services and Managing Director, Hewlett Packard Enterprise, South Pacific. "Our combined set of technology assets, expertise and global scalability are unmatched in the industry and give us significant advantage over the competition."
"Our partnership with Hewlett Packard Enterprise to deliver Cloud Productivity and Mobility solutions will accelerate our customers' transformation while enabling them to realise greater business value from Windows 10 and other Microsoft technologies," said Susan Hauser, Corporate Vice President, Enterprise and Partner Group, Microsoft Corporation. "Together, we are able to provide more of the innovative capabilities and industry-specific solutions our customers need to succeed." 
HPE and Microsoft have a proven track record in delivering technology solutions and consulting services to help clients in key industries achieve better business outcomes. For example, in the automotive industry, the two companies have worked together to deliver innovative solutions to help car manufacturers capitalise on the after sale market.
Built on Microsoft Dynamics CRM, the HPE Automotive Aftersales CX Management Solution provides a 360-degree view of the end customer by extracting data from the connected vehicle to address the full customer-vehicle lifecycle and deliver personalised offers, such as infotainment, concierge, application downloads, re-charging and fuel services.
"Digital customer interactions and experience will be the largest revenue growth driver for the automotive industry in the next 10 years," said Li Mingqing, General Manager Information System Department, Nissan Infiniti China. "Infiniti is the fastest growing brand in the China luxury car market. Over the past six months, the HPE Automotive Sales and Aftersales CX Management solution has allowed us to reduce the lead follow up duration from 5 days to 1.5 days and increase the lead conversion rate by 300%. Nissan China Investment Co. improved customer satisfaction and sales volume as a win-win result."
Windows 10 has been built from the ground up for the enterprise, offering simplified IT for continuous innovation and features that make it easy to manage in the modern workspace on the most secure Windows ever. Windows 10 helps protect companies against cyber-attacks, delivers experiences users will love and enables continuous innovation with the platform that keeps companies up to date with the latest technology.
About Hewlett Packard Enterprise
Hewlett Packard Enterprise is an industry leading technology company that enables customers to go further, faster. With the industry's most comprehensive portfolio, spanning the cloud to the data centre to workplace applications, our technology and services help customers around the world make IT more efficient, more productive and more secure.
About Microsoft
Microsoft is the leading platform and productivity company for the mobile-first, cloud-first world, and its mission is to empower every person and every organisation on the planet to achieve more.