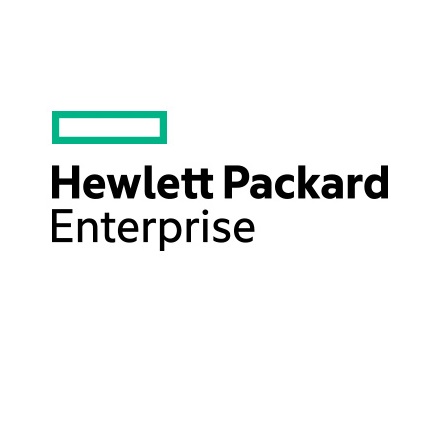 HPE takes pioneering machine learning efforts to the mainstream, giving developers easy, fast, and proven tools for building data-rich applications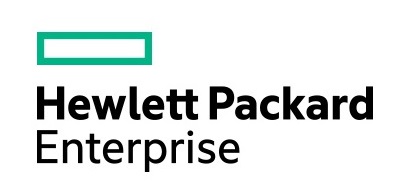 Hewlett Packard Enterprise has announced the immediate commercial availability of HPE Haven OnDemand, an innovative cloud platform that provides advanced machine learning APIs and services that enable developers, startups and enterprises to build data-rich mobile and enterprise applications.
Delivered as a service on Microsoft Azure, HPE Haven OnDemand provides more than 60 APIs and services that deliver deep learning analytics on a wide range of data, including text, audio, image, social, web and video.
HPE first pioneered this effort in December 2014 with the beta launch of HPE Haven OnDemand. Today, HPE Haven OnDemand has more than 12,750 registered developers who currently generate millions of API calls per week, and have provided feedback to improve and refine the offering.
"The software industry is on the cusp of a new era of breakthroughs, driven by machine learning that will power data-driven applications across all facets of life," said Tony Nottle, Director, HPE Big Data Platform, Hewlett Packard Enterprise South Pacific. "HPE Haven OnDemand democratises big data by bringing the power of machine learning, traditionally reserved for high-end, highly trained data scientists, to the mainstream developer community. Now, anyone can leverage our easy to use cloud-based service to harness the rich variety of data available today to build applications that produce new insights, differentiate businesses, delight customers and deliver a competitive advantage."
HPE offers a flexible approach that starts as a freemium service, enabling development and testing for free, and extends to a usage and SLA-based commercial pricing model for enterprise class delivery to support production deployments. Some of the capabilities offered by HPE Haven OnDemand include:
Advanced Text Analysis – extracts the key meaning from language by employing powerful concept extraction capabilities that go beyond traditional approaches to obtain key concepts, entities and sentiment from text sources.
Format Conversion – provides key functions to access, extract and convert information wherever it lives by supporting an extensive set of standard file formats and the ability to employ optical character recognition to extract text from an image.
HPE Haven Search OnDemand enterprise-search-as-a-service – delivers powerful cultivated search across on-premise or cloud data to deliver superior context-sensitive search results.
Image Recognition and Face Detection – enables applications to detect specific image features and code around human-centric use cases to identify the gender of an individual or key information such as a brand logo from within an image.
Knowledge Graph Analysis – automatically delivers insights and predictions related to relationships and behavioral patterns among people, places and things. These capabilities are very useful for analysing social media and related data.
Predict and Recommend – enables developers to view patterns in business data to optimise business performance and build a set of self-learning functions that analyse, predict and alert based on structured datasets.
Speech Recognition – employs advanced neural network technology to transcribe speech to text from video or audio files with support for over 50 languages.
Please visit HPE Haven OnDemand to view a full list of available machine learning APIs and services.
Strong Momentum Spanning Startups to Global Enterprises
HPE Haven OnDemand's easy-to-use and proven service is generating strong appeal with independent developers, startups and global enterprises. HPE has fostered a global community of developers that use HPE Haven OnDemand through an active global hackathon program and comprehensive resources, docs, tutorials, code libraries and quick-start materials. This enthusiastic developer community has provided vital feedback to help HPE optimise the offering, and has leveraged HPE Haven OnDemand to create hundreds of innovative applications. A few examples include:
Available Globally via the Microsoft Azure Public Cloud
All HPE Haven OnDemand APIs and Services are hosted on Microsoft Azure, leveraging the Hewlett Packard Enterprise and Microsoft strategic alliance around Azure, announced in December 2015. An industry leading public cloud platform, Azure ensures that developers building applications can benefit from easy access to HPE Haven OnDemand's APIs and services with high performance and reliability from virtually any global location.
"Organisations have massive quantities of information that can hold insights into business transformation, but harnessing it can be challenging," said Garth Fort, General Manager, Partner and Channel Marketing, Cloud and Enterprise, Microsoft. "Leveraging the high performance and scalability of Azure, HPE Haven OnDemand brings our mutual customers a compelling solution to help turn their data into value."
Additional Information
HPE Haven OnDemand is immediately available worldwide. More information on HPE Haven OnDemand is available here. To read a blog post on HPE Haven OnDemand, click here.
For more information on the HPE Advanced Analytics World Tour, click here.
Join HPE Big Data on LinkedIn and follow @HPE_BigData on Twitter. To learn more about HPE Haven OnDemand and available machine learning APIs and services, please follow @HavenOnDemand on Twitter.
About Hewlett Packard Enterprise
Hewlett Packard Enterprise is an industry-leading technology company that enables customers to go further, faster. With the industry's most comprehensive portfolio, spanning the cloud to the data centre to workplace applications, our technology and services help customers around the world make IT more efficient, more productive and more secure.