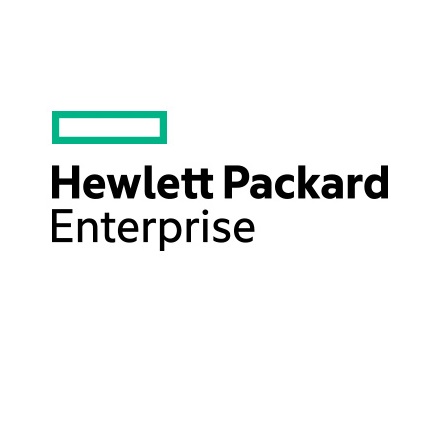 Expanding market-leading entry SAN(1) and NAS(2) portfolio with lower cost hybrid flash and more scalable file serving solutions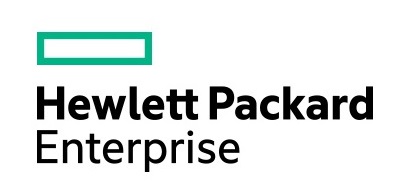 Hewlett Packard Enterprise (HPE) has announced enhancements to its entry storage portfolio to help customers with limited budgets harness content and accelerate applications. New HPE MSA Storage options enable the most affordable dual-controller hybrid flash array from a major vendor(3) while the new HPE StoreEasy 1650 Expanded transforms the economics of storing large volumes of digital information.
For today's small and midsize businesses (SMBs) and venture-backed companies, the opportunity to innovate is greater than ever. However, as these companies look to bring ideas to value, challenges associated with data management are becoming increasingly more common. With unstructured data doubling every 18 to 24 months(4) and continual pressure to accelerate business decisions, the ability to quickly and efficiently harness the value of information is critical for success.
"In today's economy, agility and speed are critical to stay competitive, regardless of business size," said Paul Shaw, General Manager, HPE Storage, South Pacific. "That's why Hewlett Packard Enterprise is bringing enterprise storage scale and performance within reach of customers who have even the most constrained budgets."  
Hybrid flash performance for 45 percent less with the MSA 1040(5)
To accelerate business responsiveness and enable faster decision making, HPE has enhanced its HPE MSA Storage family to include solid state drive (SSD) support for the HPE MSA 1040. This expanded support for SSDs results in new hybrid flash configurations that deliver performance and latency-optimised storage starting at under $18,500 AUD(6), which makes the hybrid flash-enabled HPE MSA product family affordable for a wider range of new customers.
Application demands are driving the need for shared storage with greater efficiency and performance at a cost that can still fit into constrained IT budgets. With added support for SSDs and advance storage virtualisation features previously available only with the flagship MSA 2040, both the MSA 1040 and 2040 can now take advantage of more cost-efficient flash media. These new SSDs deliver hybrid flash acceleration at 30 percent lower price(7) for the same capacity point, putting higher performance and latency reduction within reach of more businesses.
HPE MSA Storage boasts nearly two decades as the go-to, low-cost shared storage choice for HPE ProLiant and BladeSystem servers. The latest enhancements to the HPE MSA 1040 deliver the following benefits:
Boosts storage efficiency with advanced storage virtualisation capabilities such as thin provisioning, enhanced snapshot services, wide-striping, and flash-based acceleration.
Reduces latency by as much as 70 percent for read cache and as much as 90 percent for Performance Tiering with as little as U.S. $1,599 incremental investment in SSD capacity.(8)
Up to 75 percent lower storage costs by taking advantage of MSA's Archive Tiering capabilities, which increases the cost-effectiveness of Nearline SAS hard disk drives (HDDs) by automatically placing data in the appropriate storage tier.(9)
Best-in-class NAS with HPE StoreEasy at 41 percent lower cost in 80 percent less space(10)  
For customers who need an affordable and sustainable capacity-optimised solution for bulk and secondary file storage, the HPE StoreEasy 1650 Expanded is an ultra-dense and resilient NAS appliance designed to maximise value and scale without complexity. The system uniquely accommodates 28 easily accessible Large Form Factor (LFF) drives for up to 224 TB of internal capacity in just 2U, making it the most dense 2U NAS appliance on the market.(11) This scalable solution enables customers to store unstructured data at 41 percent lower cost in 80 percent less space with 82 percent fewer components than the equivalent NetApp FAS system.(12)
Sharing a common set of data services with the rest of the HPE StoreEasy family, this new addition provides rapid configuration tools, best-practice storage provisioning templates, and a centralised monitoring dashboard to simplify management for IT generalists. To assure data is protected, the system provides multi-dimensional security—including drive, file system, and data-in-flight encryption—as well as sophisticated data access policies based on automatic file classification. For customers supporting a mobile workforce, the StoreEasy solution provides secure anywhere sync-and-share support that includes Apple iOS and Microsoft Windows devices.
The HPE StoreEasy 1650 Expanded and the HPE MSA 1040 are part of the HPE Just Right IT portfolio and are available through the HPE Small Business Marketplace. With solutions that are simple, reliable and affordable, HPE Just Right IT enables small and midsize businesses to ramp up quickly, even on a limited budget. For more information on the HPE Small Business Marketplace, please visit www.hpe.com/marketplace.
Pricing and Availability (13)
Support for SSDs on the MSA 1040 is available today via a firmware update GL220, which is posted on hpe.com and free of charge to customers on warranty or a current Service Contract.
The MSA 1040 Advanced Virtualization Upgrade license is currently available and as of February 15, 2016 is priced at $603
The new MSA SSD drives are currently available at the following prices and capacity points: 400GB for $3,995; 800GB for $7,592; 1.6TB for $14,347; 3.2TB for $25,00
The StoreEasy 1650 Expanded is currently available and starts at $25,729 (ex. List price) with 32TB of capacity.
About Hewlett Packard Enterprise
Hewlett Packard Enterprise is an industry leading technology company that enables customers to go further, faster. With the industry's most comprehensive portfolio, spanning the cloud to the data center to workplace applications, our technology and services help customers around the world make IT more efficient, more productive and more secure.
Forward-Looking Statement
This document contains forward-looking statements within the meaning of the safe harbor provisions of the Private Securities Litigation Reform Act of 1995. Such statements involve risks, uncertainties and assumptions. If such risks or uncertainties materialise or such assumptions prove incorrect, the results of Hewlett Packard Enterprise could differ materially from those expressed or implied by such forward-looking statements. All statements other than statements of historical fact are statements that could be deemed forward-looking statements, including any statements of the plans, strategies and objectives of Hewlett Packard Enterprise for future operations; other statements of expectation or belief; and any statements of assumptions underlying any of the foregoing. Risks, uncertainties and assumptions include the possibility that expected benefits may not materialise as expected and other risks that are described in Hewlett Packard Enterprise's filings with the Securities and Exchange Commission, including but not limited to the risks described in Hewlett Packard Enterprise's Registration Statement on Form 10 dated July 1, 2015, as amended. Hewlett Packard Enterprise assumes no obligation and does not intend to update any forward-looking statements.
(1)Based on IDC Worldwide Quarterly Disk Storage Systems Tracker, Q3 2015, external disk subsystems, entry storage category by Factory Revenue.
(2)Based on IDC Worldwide Quarterly Disk Storage Systems Tracker 2015 Q3, product brand in units for price bands 1 to 3 for the last 11 quarters (2013Q1 to 2015Q3). In statistical tie with Dell Storage NX family.
(3)Based on published US List pricing from Dell, EMC, IBM, HPE and Network Appliance, January 2016.
(4)Source: https://research.gigaom.com/report/how-to-handle-petabyte-scale-growth-in-enterprises/
(5)Cost reduction is based on US list price for MSA 2040 SAN SFF array with 4 x 1GbE iSCSI SFPs and 2 x 200 GB SSDs ($14,768) as compared to US Smart Buy list price for 1GbE iSCSI MSA 1040 SFF array with 2 x 200 GB SSDs and MSA 1040 Advanced Virtualization upgrade ($8,038).
(6).Based on publicly available US list Smart Buy price for 1.4TB, 1GbE iSCSI MSA 1040 SFF array with one 200 GB SSD, four 300GB 10k HDDs and MSA 1040 Advanced Virtualization upgrade, totaling $7,817.
(7)Based on US list prices for 400GB SSD at $2,220 (previously $3,099), 800GB SSD at $4,219 (previously $5,999), 1.6TB SSD at $7,979 (previously $10,969).
(8)Based on US list price for a single 200 GB SSD and a series of workload tests performed by Demartek in coordination with Read Cache and MSA Performance R/W Tiering functionality. Full reports can be found at www.demartek.com/ website under the following links – Exchange, SQL, Mixed Virtualized Workloads.
(9)Expressed as cost per gigabyte for storage moved to the Archive Tier and based on HPE internal testing using Archive Tiering capabilities to store infrequently accessed data from Enterprise SAS (10k/15k) drives to Midline SAS (7.2k) drives.
(10)Based on publicly available product information. As compared to NetApp FAS2520 with 216 TB of raw capacity.
(11)Based on HPE internal analysis of publicly available information, February 2016
(12)Based on publicly available product information. As compared to the NetApp FAS2520 with 216 TB of raw capacity.
(13) U.S. list prices or publicly available U.S. Smart Buy prices where indicated. Actual prices may vary.