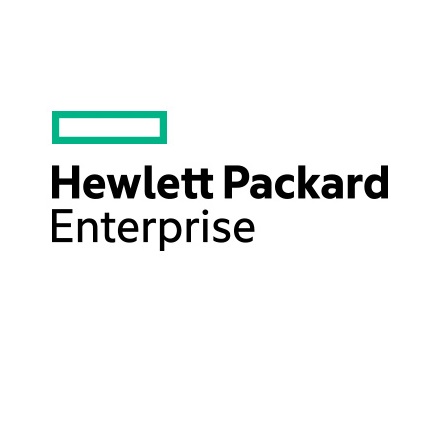 HPE AppPulse Suite leverages agile and lean methodologies and big data analytics to help developers deliver powerful, high-performing applications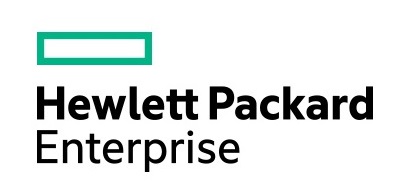 Hewlett Packard Enterprise has announced the availability of HPE AppPulse Trace, a new module in HPE's Application Performance Monitoring (APM) software suite. The latest addition to the HPE APM portfolio, HPE AppPulse Trace allows developers to leverage application analytics to pinpoint and fix issues at their source, down to the exact line of code and server.
"In today's app centric market, successful companies differentiate themselves by delivering quality, high performing applications," said Branko Bugarski, General Manager, HPE Software, Hewlett Packard Enterprise. "HPE is uniquely positioned to deliver a solution that changes the game for our customers, by leveraging our powerful big data analytics and deep heritage in the data centre to allow developers to create winning applications at high velocity."
Developers are under tremendous pressure to deliver compelling, high-quality applications under very short timeframes. To keep pace with these demands, and to deliver high-performing applications that do not result in customer abandonment, developers require new tools and new approaches to building, delivering, and continuously improving their applications.
The HPE AppPulse Suite is purpose-built to help data driven organisations thrive in the Idea Economy. The suite leverages the massive volumes of data produced by applications, and their end user interactions, to give developers an indispensable tool for building powerful, high-quality applications that delight customers.
Integrated with HPE Vertica, the company's advanced analytics engine, the HPE AppPulse suite analyses real-user interactions to identify errors, crashes and measure resource usage. HPE AppPulse leverages the scale and speed of HPE Vertica to help developers gain insight into where errors are occurring and affecting their customers.
The HPE AppPulse Suite allows developers to move at high speed by incorporating agile, DevOps, lean, and continuous delivery methodologies into their development process. A SaaS offering, the suite consists of three fully integrated modules – HPE AppPulse Active, HPE AppPulse Mobile, and the just released HPE AppPulse Trace.
HPE AppPulse Active: enables developers to emulate real-user behaviour, using scripts and synthetic transaction robots to identify problems and fix them before putting applications into production.
HPE AppPulse Mobile: allows customers to track the digital user experience of mobile apps in production, by giving developers and DevOps teams real-user data to help them prioritise issues that impact users and show the health of an app at a single glance.
HPE AppPulse Trace: gives application development teams the ability to find errors before they reach end-users, by isolating the problem down to the line of code to fix it quickly, saving them time and money.
"The worst way to monitor performance is to wait for someone to complain. We identify slowdowns before anyone has to call in," said Chris Trimper, Application Services Manager, QA Engineering, at Independent Health Association. "With HPE AppPulse we were able to save 36 IT hours a month by reusing scripts and we reduced our average app response time from 12 seconds down to 4 seconds."
HPE AppPulse Trace Helps Developers and DevOps Teams Isolate and Fix Problems, Down to Exact Line of Code and Server
Application Performance Management has now become a big data problem, as mobile applications now produce huge amounts of log files. Parsing through all this data to find errors and server-side issues can be a hugely complex task.
HPE AppPulse Trace addresses this challenge by providing code-level visibility that allows customers to solve performance issues at the transaction level.
"Slowdowns directly impact our traffic and ultimately our revenue. We have a distributed architecture involving many third parties, so the ability to trace transactions end-to-end is critical for resolving problems quickly,"  said Alex Krasov, R&D lead at Travelist, a travel metasearch and price comparison platform. "With HPE AppPulse Trace we can reduce manual work and fix issues quickly before users are impacted."
Key features of HPE AppPulse Trace include:
Tracing exact line of code: HPE AppPulse Trace offers extensive insight into the user experience including user actions, flows, error messages, client code and device state by drilling down to the exact line of code.
1:1 Server Correlation: HPE AppPulse Trace correlates issues from the user experience and user actions with server-side problems. This helps to lower costs by shorter triage and fix times in the data centre.
Codeless/Tagless instrumentation: The  HPE AppPulse Suite automatically adapts to rapid changes of the app and infrastructure. The HPE AppPulse Suite is integrated with the Application Delivery Management and IT Operations Management software portfolios. Together, these products are part of a fully integrated solution designed to help organisations quickly create, test, and monitor applications that deliver exceptional customer experiences.
Click here to learn more about the HPE AppPulse Suite. Click here to read a blog post on AppPulse Trace.
Availability and Additional Information
AppPulse Trace is available now, along with the latest versions of AppPulse Active and AppPulse Mobile.
About Hewlett Packard Enterprise
Hewlett Packard Enterprise is an industry-leading technology company that enables customers to go further, faster. With the industry's most comprehensive portfolio, spanning the cloud to the data centre to workplace applications, our technology and services help customers around the world make IT more efficient, more productive and more secure.