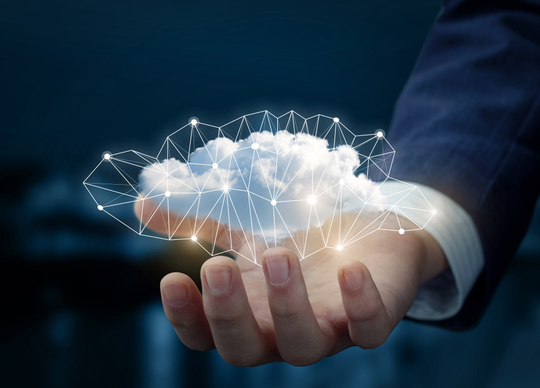 While the cloud has already been widely adopted by Australian companies and is considered mainstream technology, new developments and emerging trends are expected to provide new opportunities for businesses as they increase their investment in the cloud. In particular, the move to a distributed cloud is an emerging technology trend that will help set Australian businesses up for future success, according to ManageEngine.
Investment in cloud services continues to be critical for Australian businesses. According to Gartner, Australian spending on public cloud services in 2021 is forecast to reach AU$13.8 billion and expected to continue its current growth trajectory to AU$16.7 billion in 2022, an increase of 23.4 per cent.
Ananthkumar K S, product manager, Site24x7-ManageEngine, said, "The public cloud revolutionised data management for many organisations when it was first introduced. After the private and the hybrid cloud, the distributed cloud is the next step in this journey.
"The distributed cloud is an ideal solution for organisations that face security and privacy concerns. In essence, the distributed cloud is next-generation cloud computing that builds on the benefits of private and hybrid clouds—such as cost efficiency, scalability, and data backup—while simultaneously offering new benefits for organisations with location-dependent cloud needs."
One of the biggest benefits of distributed cloud computing is that cloud operations and storage are physically closer to the customer. This results in low latency, leading to a reduced risk of network-related outages as well as improved performance.
However, while the distributed cloud brings several key benefits, it's essential that organisations invest in well-protected distributed cloud services to ensure they continue to maintain high levels of security and privacy for their company and customer data.
The distributed cloud lets companies manage and store data closer to home, which speeds up information delivery, providing a better customer and end-user experience. It also helps organisations meet relevant privacy regulations, such as the General Data Protection Regulation and Australia's Privacy Act. As customers become increasingly concerned about the storage of their data across locations, this is an essential consideration.
Ananthkumar K S said, "Organisations must consider, from both a global and local perspective, the relevancy of data stored in different locations and how to govern its storage, movement, and migration to continue to meet industry and legislative requirements, especially around privacy regulations. As part of this, companies must also have a clear understanding of how their data centre and data storage locations connect and communicate to ensure all processes meet the relevant regulations.
"The most effective way for organisations to better secure their distributed cloud is to invest in solutions that offer automation. Reducing the need for manual intervention is essential, and automation is the most efficient way to achieve this. By leveraging smart technologies such as artificial intelligence (AI)-driven automation, organisations can ensure that the movement and migration of information in distributed cloud environments is managed automatically with decisions based on previous outcomes, which reduces the potential for human error."