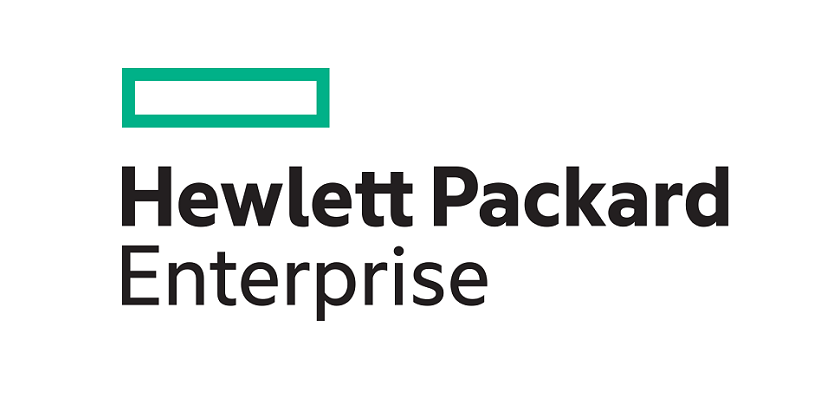 HPE Ezmeral software helps organisations speed innovation, modernise applications, unlock the value of data, and automate operations – from edge to cloud
Hewlett Packard Enterprise has introduced HPE Ezmeral, a new brand and software portfolio designed to help enterprises accelerate digital transformation across their organisation, from edge to cloud. HPE Ezmeral spans a complete portfolio – including container orchestration and management, AI/ML and data analytics, cost control, IT automation and AI-driven operations, and security – enabling organisations to increase agility and efficiency, unlock insights, and deliver business innovation.
The HPE Ezmeral portfolio plays an essential role in HPE's edge-to-cloud platform-as-a-service strategy. Today, HPE also introduced new HPE GreenLake cloud services, which provide an agile, lower cost, and consistent cloud experience everywhere. As part of this news, HPE announced that HPE Ezmeral Container Platform and HPE Ezmeral ML Ops will be made available as cloud services through HPE GreenLake to bring even greater speed and simplicity to containerised application development, and DevOps agility to the ML lifecycle.
HPE is actively engaged in the Cloud Native Computing Foundation (CNCF) and Kubernetes community, with open source projects such as KubeDirector, Secure Production Identity Framework for Everyone (SPIFFE) and SPIFFE Runtime Environment (SPIRE). These projects are a key component of the HPE Ezmeral strategy to deliver an open and flexible software portfolio that helps customers avoid vendor lock-in.
A key component of the HPE Ezmeral Container Platform is an HPE-contributed open source project, KubeDirector, which provides the ability to run non-cloud-native monolithic applications (i.e., complex, stateful, scale-out application clusters requiring persistent storage) on Kubernetes.
HPE's acquisition in February 2020 of Scytale for cloud-native security underscores its commitment to the open source ecosystem, with ongoing contributions to open source projects, including SPIFFE and SPIRE.
On June 22, CNCF announced that SPIFFE and SPIRE have been promoted from sandbox to incubation-level hosted projects. This is an important development that signifies the continued evolution and market adoption of the projects.
Since joining CNCF, the SPIFEE and SPIRE projects have grown in popularity and have been deployed by notable companies such as Bloomberg, Bytedance, Pinterest, Square, Uber, and Yahoo Japan. SPIRE has a thriving developer community, with an ongoing flow of commits and merged contributions from organisations such as Amazon, Bloomberg, Google, Hewlett-Packard Enterprise, Pinterest, Square, TransferWise, and Uber.
The HPE Ezmeral brand name is a derivative of esmeralda, the Spanish word for emerald. Emeralds are believed to confer power and the ability to predict future events, strengthen intelligence, ease stress, and enhance immunity. The transformation of raw emerald to a cut and polished stone to reveal something more beautiful and valuable is analogous to the digital transformation journey our customers are on. To read more about the HPE Ezmeral strategy, portfolio, and brand launch, please see the blog from Kumar Sreekanti, CTO and Head of Software for Hewlett Packard Enterprise.
New HPE GreenLake cloud services deliver an agile, lower cost, and consistent cloud experience everywhere
The new HPE GreenLake cloud services, which span container management, machine learning operations, VMs, storage, compute, data protection, and networking, help customers transform and modernise their applications and data – the majority of which live on premises, in colocation facilities, and increasingly at the edge.
HPE GreenLake cloud services provides customers with a superior economic model. Unlike public cloud vendors, which charge customers to get data back on premises, HPE charges no data egress fees. HPE GreenLake's flexible as-a-service model and robust cost and compliance analytics tools allow customers to preserve cash flow, control spend, and prioritise investments that are aligned to business priorities.
"HPE GreenLake gives us 100% uptime, and the predictable pricing model is already helping us cut costs," said Ed Hildreth, Manager of IT Distributed Systems, Mohawk Valley Health System. "Thanks to the cloud-like experience, when we needed to quickly activate additional features and resources in response to the COVID-19 pandemic, we were able to easily roll this out with no time delay. We are extremely pleased with HPE GreenLake and plan to leverage this model once again for new hospitals within our health system."
Introducing New HPE GreenLake Cloud Services for Distributed Environments
HPE now offers cloud services for containers, machine learning operations, virtual machines, storage, compute, data protection and networking. All cloud services are accessible via a self-service point-and-click catalogue on HPE GreenLake Central, a platform where customers can learn about, price, and request a trial on each cloud service; spin up instances and clusters in a few clicks; and manage their multi-cloud estate from one place. They can all be deployed and run in the customers' environment.
Based on pre-integrated building blocks, the new HPE GreenLake cloud services are now available in small, medium, and large configurations,  delivered to customers from order to run in as few as 14 days. Partners and customers benefit from pre-configured reference architectures and pricing to speed time to consuming cloud services.