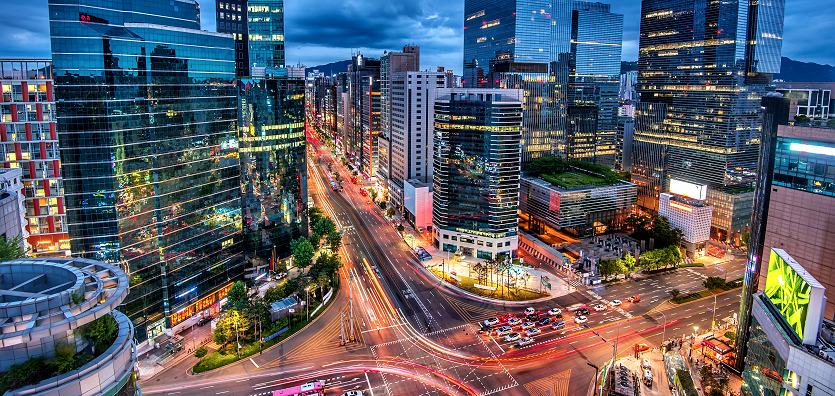 With the COVID-19 pandemic having engulfed almost the entire globe, South Korea too is estimated to witness a 5.4% decline in the overall ICT spending in 2020, according to GlobalData.
An analysis of GlobalData's Market Opportunity Forecasts Model reveals that ICT spending in South Korea is estimated to register a 5.4% year-on-year decline to reach US$59bn in 2020, against the initial estimated growth of 8.9% before the COVID-19 outbreak.
Anshuma Singh, Technology Analyst at GlobalData, comments: "ICT spending across all infrastructure segments – software, hardware and services – is estimated to fall in South Korea in 2020. However, cloud computing will be among the few technologies which witness strong growth due to the growing demand for the public cloud services among enterprises.
"Enterprises in South Korea are adopting remote working to ensure business continuity with minimal disruption and also as a control measure to prevent the virus spread. Owing to this, South Korea is witnessing a rise in demand for the teleconferencing technology and components, server chips and network peripherals, as organizations rush to build virtual offices."
The market for enterprise social networking and collaboration platforms is, however, estimated to increase by 30.1% in 2020, owing to the increased demand for audio and video conferencing tools among enterprises for team collaboration.
The demand for software is set to fall by 4.8% in 2020. Almost all ICT products/solutions' revenue is anticipated to witness reduced demand in 2020, as compared to the high growth projections before the outbreak. This is primarily due to the substantial fall in spending on software licenses and on tech consulting and systems integration services.
COVID-19 pandemic has adversely affected the growth of various verticals. ICT spend across manufacturing and BFSI, the two largest vertical in terms of ICT spend (together accounting for nearly 31% in 2019), is also expected to decline by 12.1% and 3.8%, respectively, in 2020. Apart from these, ICT spend is estimated to decline across the travel and leisure and transport and logistics verticals in 2020.
The country leveraged its extensive digital expertise in mobile devices, AI and high-performance computing for the development of COVID-19 diagnostic kit and information analysis of COVID-19 sample collection to flatten the COVID-19 curve.
Ms Singh concludes: "Being one of the most digitally connected countries globally, South Korea still continues to make strong strides towards technology enhancements. Increased investments in the areas of cloud computing along with data centres, artificial intelligence, 5G technology, big data and the Internet of Things, will facilitate the country's technology sector to remain on growth trajectory during the forecast period."