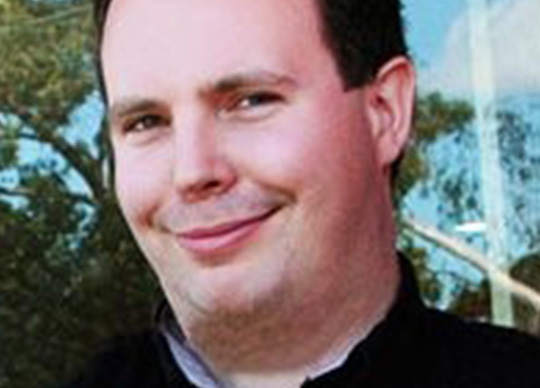 Ben Le Huray, solution architect team leader, Ingram Micro Australia has won the inaugural global Fortinet Ultimate Fabric Challenge (UFC) Global Championship held at Fortinet's annual customer and partner conference, Accelerate 2022.
The UFC is a series of regional cybersecurity skills–based competitions, accessible to partners through Fortinet's XPERTS Summits, that take place around the world and virtually. Each XPERTS Summit competition acted as a qualifying event for the UFC Global Championship. The top-finishing teams in the four regions of North America, Asia Pacific (APAC), Latin America (LATAM), and Europe, Middle East, and Africa (EMEA) were acknowledged during each summit and invited to participate in UFC Global Championship.
The UFC Global Championship leverages curriculum from the award-winning Fortinet Training Institute, which is made up of various programs, including the NSE Certification program, focused on closing the cybersecurity skills gap. Participants were required to securely deploy Fortinet Security Fabric core products as well as complementary solutions such as software-defined wide area network (SD-WAN), incident response, and zero trust network access (ZTNA), into a modelled customer network.
Ben Le Huray is NSE level 7 certified, a certified trainer for NSE level 4, and has been working with Fortinet products for seven years. He attributes his expertise and knowledge to hours of training and preparation, and the support of Fortinet and Ingram Micro Australia. The UFC Global Championship provided a forum for Ben and Ingram Micro Australia to demonstrate expertise to a wider audience including the local partners it supports.
Ben Le Huray, said, "Participating in the UFC afforded me a great opportunity to connect with other technical experts across the globe, which was a great experience. Taking out the win is an honour and is testament to the depth of the certification I have been able to achieve through Fortinet's programs, which adds great weight to what Ingram Micro Australia can offer its partners and their customers."
Rod Lazarus, head of cybersecurity, Ingram Micro Australia, said, "As a distributor that lives and breathes through the channel, certifying and upskilling our solution architects and engineers to offer value to partners is critically important. Fortinet offers a fantastic opportunity for security experts to achieve this, and the UFC Global Championship is a great way to celebrate their achievements and success. Ben's win only further proves that Ingram Micro Australia has a high level of expertise to assist its partners."
Tim Fitzgerald, channel director, Australia and New Zealand, Fortinet, said, "Initiatives like the UFC Global Championship are designed to support Fortinet's broader mission of closing the cybersecurity skills gap through the promotion of continued cybersecurity education. Supporting our distributors and partners on the journey is a key focus for us. Through this win, Ben and Ingram Micro Australia can provide further assurance to their partners that they can rely on them for pre- and post-sales support and help them with addressing any skills gaps they have while they grow their own competencies."