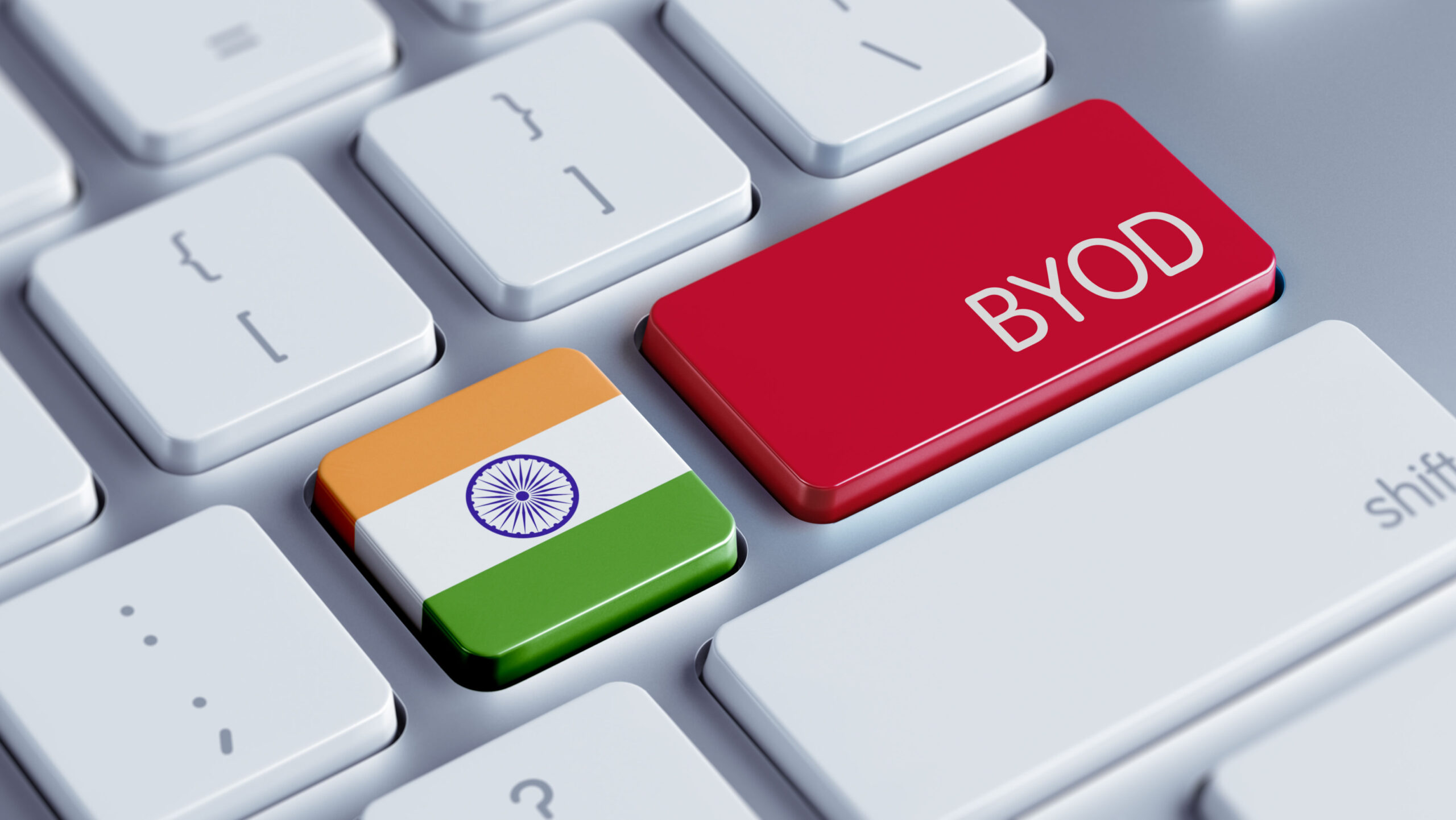 Despite the drop in its value from US$860m in 2019 to US$800m in 2020, India's enterprise mobility market will maintain a compounded annual growth rate (CAGR) of 5.5% between 2019 and 2024, driven by the rising enterprise adoption of remote working and bring-your-own-device (BYOD) strategies, forecasts GlobalData.
The uncertainty seen in business environment amidst the COVID-19 pandemic has led enterprises in India to take a conservative approach towards ICT spending in 2020, which has dented market opportunities for enterprise mobility in the country during the year. However, with business activity slowly picking up, enterprise spending on ICT including the enterprise mobility solutions is expected to recover in 2021.
Nidhi Gupta, Technology Analyst at GlobalData, says: "With businesses slowly returning to full-scale operations by allowing their employees to even work-from-home and use their own devices to access corporate network, their investments on enterprise mobility solutions that can support remote working model by securing, monitoring and managing mobile devices, including those owned by employees, will only increase going forward."
Enterprise mobility software/applications comprising mobile application platform management software, mobile content management software, mobile device management software and telecom expense management software categories represent the largest market segment for enterprise mobility market in India, by value.
Ms Gupta concludes: "The growth in the software segment will be led by mobile application platform management (MAPM) software, which will see its market value increase at a CAGR of 8.3% over 2019-2024. With many companies expected to hire new staff as their businesses pick up and allow them to work remotely, their spending on MAPM software, which can equip the staff with enterprise apps they need and provide secure access to the same on their mobile devices, will increase.
"Managed mobility services will see its value grow at a 5.4% CAGR during the forecast period. The growing complexity of managing the ever-rising number of device platforms and apps connecting remote workers with enterprise infrastructure will drive demand for managed mobile services."