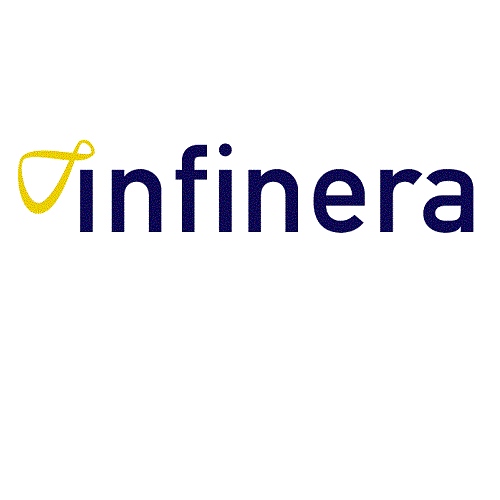 Infinera has introduced Auto-Lambda, a new technology designed to radically simplify Distributed Access Architecture (DAA) for cable network operators, at Cable-Tec Expo 2017. Relentless subscriber demand for high-speed access to cloud-based services is driving cable network operators to new fiber-deep architectures that push fiber closer to the user. DAA offers cable operators a once-in-a-decade architectural shift that accelerates high-speed subscriber access. Fiber-deep architectures like DAA increase the number of 10 gigabits per second (Gb/s) access network end-points by an order of magnitude. Auto-Lambda simplifies 10 Gb/s deployments for DAA while reducing spares holding costs.
Infinera Auto-Lambda technology builds on the company's experience deploying optical networks for several of the top cable operators across North America and Europe. Infinera's solutions for cable operators include the XTM II for packet-optical metro access and aggregation applications, and the XT-3300, featuring the industry-leading Infinite Capacity Engine 4 (ICE4), for dense wavelength-division multiplexing (DWDM) long-haul and metro transport applications.
Auto-Lambda provides autotuneable 10 Gb/s DWDM and features many industry firsts for optical cable access networks, including up to 80-kilometer reach, single-fiber operation and host independence. Host independence enables support for both the Remote PHY and Remote MAC/PHY devices found in DAA.
"Cable operators across the globe see DAA as a once-in-a-decade architectural shift required to stay ahead of direct fiber competitors. DAA requires rolling out hundreds of thousands, if not millions, of remote devices over the next few years, and extending fiber connectivity to them. Thus, optical networks play a critical role in DAA," said Sterling Perrin, Principal Analyst at Heavy Reading. "Technologies like Infinera's Auto-Lambda, which radically simplifies wavelength provisioning, will be critical to the operational success of this new architecture."
"With our history of innovation in DWDM access and cable networks, we are excited to directly address DAA," said Sten Nordell, CTO, Infinera Metro Business Group. "Auto-Lambda demonstrates our ability to greatly simplify access network operations for next-generation cable network architectures."
Cable network operators can contact Infinera to arrange a demonstration. Infinera Auto-Lambda is planned for availability in the XTM Series in the first half of 2018.
Additional Resource: Infinera Auto-Lambda Solution for Autotuneable DWDM in Access Networks
About Infinera
Infinera provides Intelligent Transport Networks, enabling carriers, cloud operators, governments and enterprises to scale network bandwidth, accelerate service innovation and automate optical network operations. Infinera's end-to-end packet-optical portfolio is designed for long-haul, subsea, data center interconnect and metro applications. Infinera's unique large scale photonic integrated circuits enable innovative optical networking solutions for the most demanding networks. To learn more about Infinera visit www.infinera.com, follow us on Twitter @Infinera and read our latest blog posts at www.infinera.com/blog.