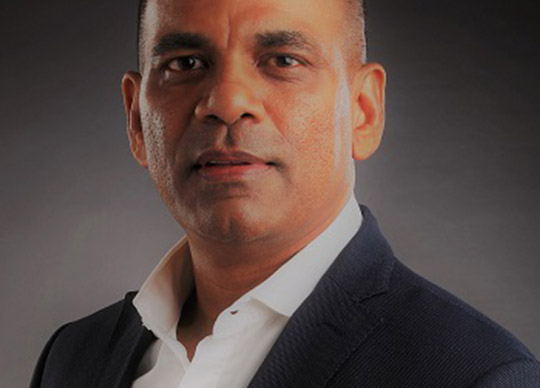 Ryan Perera has joined Infinera as Senior Vice President of APAC Sales. Ryan brings over 20 years of industry experience to his new role at Infinera.
Prior to Infinera, he served as Ciena's Vice President of Asia Content & Subsea Networks and India for more than a decade.
Prior to Ciena, he held various leadership positions with Nortel Networks in Asia.
Ryan began his career at Optus in Australia, where he played a pivotal role in operations, engineering, and product marketing.
Ryan holds a Master of Engineering (Telecommunications) from University of New South Wales and a Bachelor of Technology (B.Tech.), Electrical, Electronics and Communications Engineering from National Institute of Technology Warangal, India.
"Ryan is an experienced and accomplished telecom industry leader with a proven track record of delivering results," said Nick Walden, Senior Vice President, Worldwide Sales at Infinera. "With deep relationships and a passion for creating value for customers and partners, Ryan will be instrumental in advancing Infinera's APAC business, and I'm excited to welcome him to the team."