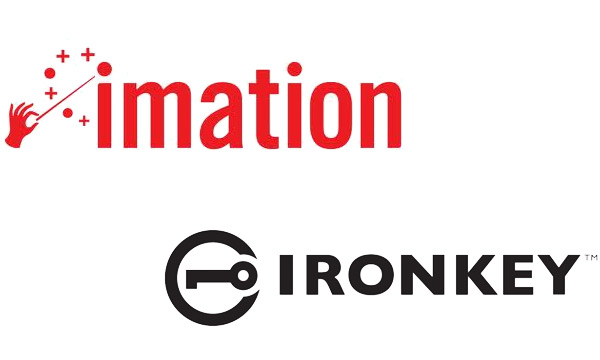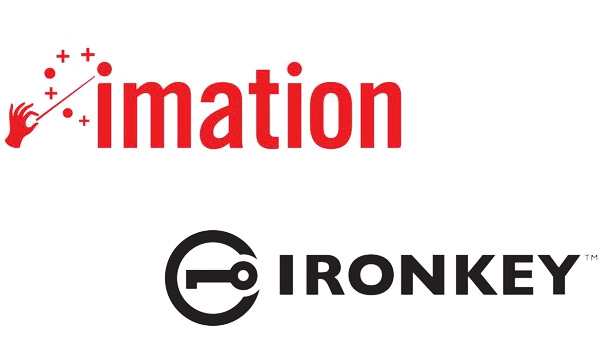 Imation Corp has announced its IronKey Workspace W200 PC on a Stick USB flash drive to meet the growing business demands for Windows To Go deployments. With its robust form factor and Microsoft Windows 10 certification, the IronKey W200 USB device offers a high-performance, low-expense option for cost-sensitive enterprises, which can save up to 95 percent compared to outfitting employees with company laptops.  Whether supporting a mobile workforce, a contingency staff or a BYOD program, the IronKey Workspace W200 allows enterprise IT administrators to provide a Windows 10 or 8.1 mobile corporate environment containing all the IT security tools and policies to protect these users, no matter where they work.
"Microsoft Windows 10 will continue to unlock stalled OS updates over the next few years," said Mark Bowker, senior analyst with the Enterprise Strategy Group.  "As the push continues from Microsoft to improve productivity, user experience and IT management, we see the Windows To Go platform as a compelling alternative to company-provided laptops and a viable option to secure the laptop as a VDI endpoint. IronKey has the right elements to support businesses as they evolve their mobile Windows operations and BYOD programs."
Easy to Configure and Ruggedized
To further assist customers when they are setting up their computers to boot correctly from an IronKey Windows To Go device, the W200 is compatible with IronKey's exclusive Startup Assistant. This software automatically configures a host computer to boot first from a USB drive, making it easier to use the W200 with any compatible PC, tablet, or Mac around the world.  In addition, the W200 is designed to adapt to multiple mobile environments such as home and traveling office spaces. The W200 joins the IronKey Workspace product line as the least expensive USB device to have passed military ruggedness tests, and is backed by a three-year warranty. With Imation's global network of technical support and sales engineers, the W200 is the clear choice for cost-sensitive, security-minded enterprises.
About IronKey with Windows To Go
IronKey helps organisations ensure that employees, partners and contractors are using mobile workspaces created, secured and managed by IT. With the IronKey Workspace W200, users can utilize a fully functional version of their Windows 10 or Windows 8.1 image, identical to the corporate desktop, by booting directly from the USB drive using any Windows 7 or higher compatible computer, including tablets and Macs. To ensure the W200 is centrally secure, IronKey allows IT to leverage the company's existing Microsoft infrastructure using BitLocker software-based encryption. In addition, in the event of power outages, a PC crash or natural disasters including severe storms or fire, the IronKey Windows To Go W200 Workspace ensures critical functions remain operable even if a company's headquarters is closed or inaccessible.
IronKey Windows To Go can act as a secure or standardized container, one in which IT can provide a monitored and controlled Windows environment to run a specific application or service such as a Citrix Client, VPN, SaaS apps such as Office 365 or a dedicated application. This allows IT to protect against key loggers or malware on the host machine and to avoid costly IT security deployment and auditing of BYOD or other unmanaged devices.
Opportunities for Channel
IronKey Windows To Go devices offer channel partners a great option for introducing customers to a key Microsoft Software Assurance (SA) benefit. Ongoing usage and consumption of SA benefits such as IronKey's Windows To Go can help increase a customer's interest in repurchasing volume licenses such as Enterprise Agreements, subscriptions or SA add-ons. In addition, partners may be able to include some fully provisioned Windows To Go devices along with their PC deliverables. This solution enables channel partners to both offer customers a lower price and retain their margins for a win-win.
"IronKey is a strategic provider of Windows To Go for our customers because of its wide variety of devices," said Ed McNamara, director of communications and marketing, SHI International. "Now with the improved cost-performance index (CPI) of the W200, we are able to both meet the security needs of our customers and provide real savings without sacrificing quality."
"We've seen great traction with Windows To Go devices, reflecting the IT pain point of building secure mobile workforce solutions," said Ken Jones, IronKey vice president of engineering and product management. "IronKey is leading the market in global sales of Windows To Go and making sure that enterprises are able to provide employees and contractors with the tools they need to work efficiently—at a price that the business can afford."
Availability and Pricing
The IronKey Workspace W200 devices are available now through Imation Mobile Security partners, starting at AUD $146 for a 32GB device, AUD $248 for a 64GB device, and AUD $434 for a 128GB device.  All prices exclude GST.   For more information, please go to www.ironkey.com.
About Imation Corp.
Imation is a global data storage and information security company. Our products and solutions help organizations and individuals store, manage, and protect their digital content. Imation's storage and security portfolio includes Nexsan high-density, archive, and solid-state optimised unified hybrid storage solutions; IronKey mobile security solutions that address the needs of professionals for secure data transport and mobile workspaces; and consumer storage solutions, audio products, and accessories sold under the Imation, Memorex and TDK Life on Record brands. Imation reaches customers in more than 100 countries through a powerful global distribution network. For more information, visit www.imation.com.