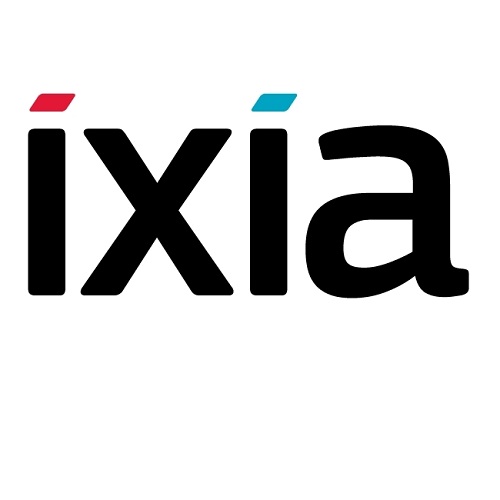 Ixia Xcellon-Multis QSFP28 Interface Load Module optimises bandwidth, reduces expenses for customers with hyper-scale data centres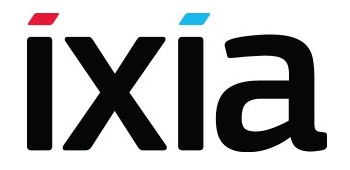 Ixia has announced the latest in its history of first-to-market Ethernet speed innovations which will enable customers to successfully deploy 50GbE to meet growing bandwidth requirements as well as reduce cost and space considerations for hyper-scale data centres. Ixia's 50GbE validation solution, initially demonstrated as a proof-of-concept at industry event Interop in May 2015, strengthens the company's leadership in setting the pace for new Ethernet protocol and network interface support.  It builds on the company's Xcellon-Multis family of load modules with 50GbE testing speeds, adding to the previously shipping 10, 25, 40 and 100GbE speeds.
Ixia continues to work with industry leaders to drive deployment and adoption of new Ethernet speeds, and help to create the specifications for both 25GbE and 50GbE as a contributing member of the 25G/50G Ethernet Consortium and to the IEEE P802.3by draft standard for 25GbE.
The 50GbE capabilities on Ixia's Xcellon-Multis QSFP28 follow the company's introduction of the world's only shipping 25GbE solution in April 2015, based on the field tested Xcellon-Multis platform. In fact, Ixia successfully connected its Xcellon-Multis QSFP28 load modules over copper media and demonstrated full line rate 50GbE interoperability with the ConnectX-4 Dual-Port network interface adapter and LinkX 50Gb/s direct attached copper cables from Mellanox Technologies, Inc.
"We are pleased that Ixia has moved so quickly to add 50-Gigabit Ethernet testing capabilities to the Xcellon-Multis platform, and now offers complete testing capabilities for 10/25 and 40/50/100-Gigabit Ethernet deployments," said Kevin Deierling, vice president marketing, Mellanox Technologies. "The Xcellon-Multis has accelerated our own validation of our end-to-end Ethernet product portfolio of Spectrum, ConnectX-4, and LinkX – switches, network interface cards and cables. This announcement marks the availability of an ecosystem offering a complete portfolio of products and test equipment, and heralds the start of field deployments of 25, 50 and 100-Gigabit per second Ethernet data centres."
Xcellon-Multis is Ixia's next-generation test solution designed specifically for the extreme testing needs of application intense Web 2.0 companies, cloud and telecommunications service providers, as well as leading network equipment manufacturers (NEMS) for switches, servers and network interface cards.
"Ixia has developed and introduced the world's first validation solutions for many Ethernet technologies, including 100, 40, 25 and now 50-Gigabit Ethernet," said Sunil Kalidindi, Vice President of Product Management at Ixia. "Ixia was the first and only company to deliver production-ready 25-Gigabit Ethernet testing capability in 2015 on a global basis. Extending our Xcellon-Multis QSFP28 product to 50-Gigabit Ethernet allows customers to access field tested, proven, test and measurement technology without concern for reliability, while maximising their existing investment in Xcellon-Multis."
About Ixia
Ixia provides testing, visibility and security solutions, strengthening applications across physical and virtual networks for enterprises, service providers and network equipment manufacturers. Ixia offers companies trusted environments in which to develop, deploy and operate. Customers worldwide rely on Ixia to verify their designs, optimise their performance and ensure protection of their networks to make their applications stronger. Learn more at www.ixiacom.com.