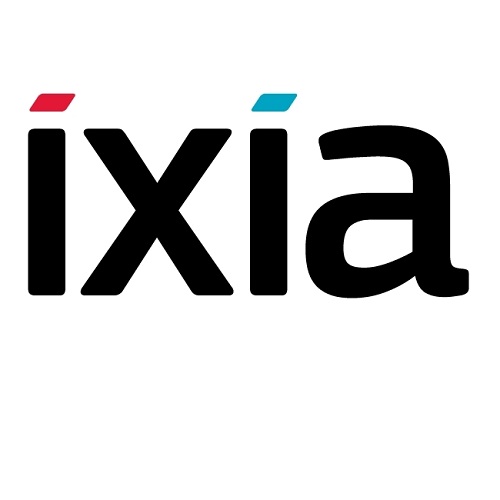 Turnkey device optimises network security without sacrificing performance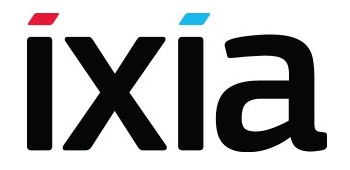 Ixia has launched Vision ONE. This turnkey device rapidly collects, processes, and filters data and application flow to security and monitoring analytics, increasing network protection and improving return on IT investment, without sacrificing performance.
Zeus Kerravala, principal analyst, ZK Research, said, "All it takes is one opening for a hacker to gain access to a network and access information critical to a business. A comprehensive network visibility solution creates the foundation for understanding exactly what is happening in an enterprise network, especially when dealing with the myriad of security tools needed for application and data protection. The ability to see that single, granular point of unusual activity is vital to successfully protecting an organisation against threats and hackers."
Ixia's Vision ONE is the first step to network security, providing reliable inline connectivity for security tools such as intrusion prevention systems (IPS), data loss prevention (DLP), and firewalls. The integrated intelligence features in Vision ONE let users access encrypted traffic using SSL decryption, reduce analysis traffic using advanced packet processing, and precisely select traffic by application type, geography, and device criteria using deep packet inspection (DPI).
The rise of applications supporting Secure Sockets Layer (SSL)  is expected to account for nearly two thirds of Internet traffic by 2016, exposing enterprises to new vulnerabilities they need to uncover to remain secure.1 Vision ONE's unique SSL decryption feature extends security teams' ability to look into encrypted traffic, revealing anomalies and intrusions through Ixia's Application and Threat Intelligence Program (ATIP™).
Doug Hurd, Cisco Security Technical Alliances, said, "Ixia is addressing a very important need with SSL decryption, as it is an essential part of security monitoring."
In addition, the new 10GbE version of ThreatARMOR™ is now available, offering line-rate blocking of known-bad sites and unwanted countries, as well as integrated fail-to-wire capability for maximum performance and availability.
Maximising IT resources for greater return on investment
Vision ONE fully integrates with an organisation's existing network to maximise IT investment. Vision ONE delivers operational reliability and wire-rate performance for rapidly collecting, processing, and filtering data and application flows to security and monitoring analytics. As a result, analytic tools are more efficient, generating a greater return on investment.
Deepesh Arora, vice president of product management, Ixia, said, "Ixia has combined industry-leading network visibility capabilities into one easy-to-use, affordable device, that provides our customers with 'forensics in seconds' so they can see everything and miss nothing. As a result, customers can realize a 10-fold return on their investment, or more, by boosting IT team productivity, rapidly deploying and expanding the life of analytics tools, and improving network availability."
Network security without sacrificing performance
Overall, Vision ONE lets enterprises increase their security quickly and easily. Integrating Ixia's most powerful network visibility and security solutions, Vision ONE offers a wide range of benefits including:
immediate time to value with an intuitive GUI, inline and out-of-band, that lets IT professionals rapidly deploy Vision ONE, and be up and running quickly so they can focus on increasing security rather than configuration
zero-loss advanced packet processing improves security tool efficiency with deduplication and packet trimming
deep packet inspection optimises investment in infrastructure by classifying traffic in real time, and directing it to the correct tool according to set parameters, such as application type, geolocation, or handset type
sophisticated load balancing maximises uptime and ensures that no critical data is lost by distributing traffic across a number of monitoring tools.
Competitive advantage for channel partners
Vision ONE gives Ixia channel partners a compelling new all-in-one platform that delivers a powerful competitive advantage by reducing the burden on customers' IT teams, ensuring network security without sacrificing performance, and a significant return on investment. Vision ONE's plug-and-play operation allows for rapid time to value for customers with minimal upfront effort required to sell and deploy the solution.
Jean-Marc Odet, general manager, J3TEL, said, "Being able to address such a wide variety of network visibility requirements with a single, cost-efficient device sets a new standard in the market. Ixia's Vision ONE delivers a rich combination of features and functionality that will address the specific visibility and security needs of our enterprise customers. In particular, the new Vision ONE platform is unique in its ability to deliver a low price entry point, and then allow our customers to grow as they need."
About Ixia
Ixia provides testing, visibility, and security solutions, strengthening applications across physical and virtual networks for enterprises, service providers, and network equipment manufacturers. Ixia offers companies trusted environments in which to develop, deploy, and operate. Customers worldwide rely on Ixia to verify their designs, optimise their performance, and ensure protection of their networks to make their applications stronger. Learn more at www.ixiacom.com.
1 Global Internet Phenomena Spotlight: Encrypted Internet Traffic, Sandvine 2015