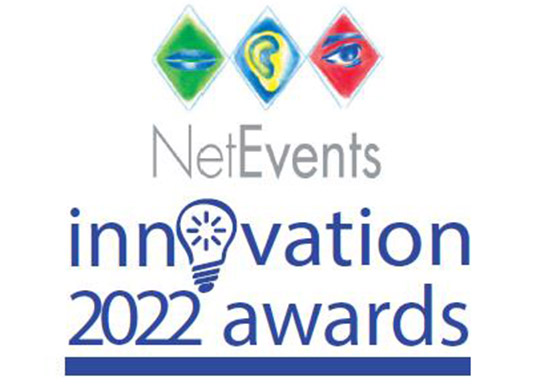 Last chance to enter the annual NetEvents 2022 Innovation Awards with the entry deadline 2nd September 2022.
The competition offers separate awards to both established and start-up companies. The products or service for each category must stand out in 2022 as highly innovative or influential. For pre-IPO companies there are three "Hot Start-up" categories: Cloud Solutions, Enterprise Security, plus Enterprise IoT & Edge Solutions.
For established companies there are two "Innovation Leader" categories: Digital Transformation, and Cybersecurity. This year there will be two additional awards presented by The Business Innovation Leaders Forum: CIO of the Year Award, North America, plus The Woman Business Leaders Awards. All award entries must be received by the entry deadline: Friday September 2nd, 2022.
The awards will be judged and presented on Wednesday 28th September 2022 at the NetEvents Global Media Summit in San Jose, California, during a prestigious gala dinner attended by key Business/Technology press and analysts representing more than 30+ countries around the globe, plus CIOs, CISOs and Tech VCs. All award entry fees, plus charity donations during the Awards Gala Dinner, will be donated to three charities: Ovarian Cancer Research Alliance, Supporting the People of Ukraine & the National Alliance of Mental Health.
"The NetEvents Innovation Awards offer worldwide recognition for innovative leaders, projects and achievements" says Mark Fox, NetEvents CEO. "Each year our conference program and awards address the hottest current IT topics, so that just being short-listed for the awards offers exceptional international media exposure both during the pre-event judging process, plus recognition at the award ceremony and further promotion following the event. Bring your team to the awards ceremony – it's a great way to celebrate your achievements together, and a fantastic opportunity to network with your peers, and of course, winning an award really boosts team morale. It makes your team feel proud to be part of a successful, innovative company."
The Hot Start-Up categories are:
Hot Start-Up: Enterprise Cloud Solutions,
Hot Start-Up: Enterprise Security Solutions
Hot Start-Up: Enterprise IoT and Edge Solutions.
The "Hot Start-ups" finalists gain even more exposure since they have the opportunity to provide a short elevator-pitch, in typical 'Shark Tank' style, on the first day of this Summit, in front of the judging panel's Tech VCs, plus an international audience of press and analysts and business leaders.
For the Innovation Leader categories:
Innovation Leader– Digital Transformation
Innovation Leader: Cybersecurity