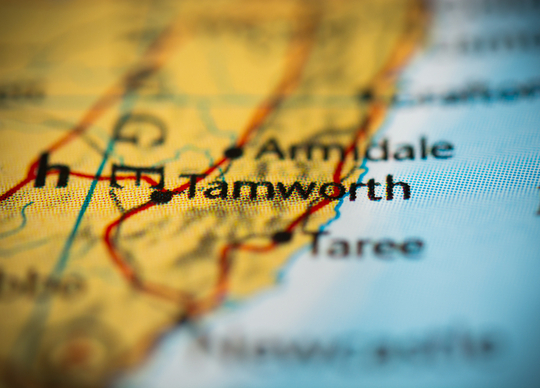 The facility is set to better support regional economic recovery and is already proving this with local businesses benefiting by reducing their communications costs more than 50% and increasing their bandwidth more than 10X.
Empowered by Schneider Electric, the modern, scalable and secure Tier III data centre provides local data centre capacity reducing network latency, increasing internet speed, continuous power and high security. The new data centre will effectively lower the region's dependency on Sydney's data centres, bringing direct benefits to a wide range of communities and businesses in Tamworth and allowing national enterprise to now reach a regional market that has traditionally been ignored.
Chris Thorpe, CEO of Leading Edges DC said, "The delivery of the Tamworth data centre is a momentous milestone for us. Tamworth represents true regional Australia in every sense, and we're delighted to support the community with enhanced digital resilience and connectivity in the phase of regional recovery.
"Tamworth is unfortunately subject to a range of harsh natural conditions, including extreme weather and hilly terrain. Therefore, businesses and organisations are often challenged by unstable power supply and insecure data storage, and those are among many of the pain points we're addressing with the new data centre.
"We're the first company in the country to help create a greater choice and access to a fast, reliable and cost-effective network through regional data centre initiatives. The successful completion in Tamworth, despite COVID-19, manifests our strong commitment and execution capability."
Welcoming Tamworth's first data centre, Tamworth Region Mayor Col Murray said it represents an expansion of IT infrastructure which will support the local community as well as provide a new opportunity for economic growth for local business.
"The facility will provide local companies with a greater choice of data management options," he said. "The region will reap the rewards of this advanced digital infrastructure. It's good to see a future-focused business like this now have a presence in our region."
Elaborating on the benefits from having a local data centre, JT Fossey's IT Manager, Angus Collins said, "With a local data centre, I can build and create the configuration I need for our business's needs and architecture, access the speed, stability and security that we require, all while eliminating the cost of downtime, maintenance, and corporate overhead."
Thanks to Leading Edge's local facility, JT Fossey now enjoys a network that provides a single 200 Mbps connection to each of their three sites, with shared 300 Mbps for internet service. The result is broadband speeds 20 X times faster – with a reduced cost of 70% from what JT Fossey was paying before.
"For our company, edge computing is important, specifically in the speed and security sectors. Having a fast and private fibre interlink between our three sites enables me to be able to manage computers, users, and services on a much larger scale, and allows for a lot more room for expansion, and the security to transfer and store sensitive, and highly critical data off site, in a secure facility with the ability to know exactly where my Data is being stored," added Angus.
With 26 regional data centres in plan across New South Wales, Victoria and Queensland, Leading Edge DC has opened data centres in Newcastle and Tamworth since early 2020. Other NSW and Victorian locations in the pipeline include Dubbo, Albury, Wagga, Coffs Harbour, Bathurst, Shepparton, Bendigo, Ballarat, Geelong, Traralgon, Horsham and Mildura.