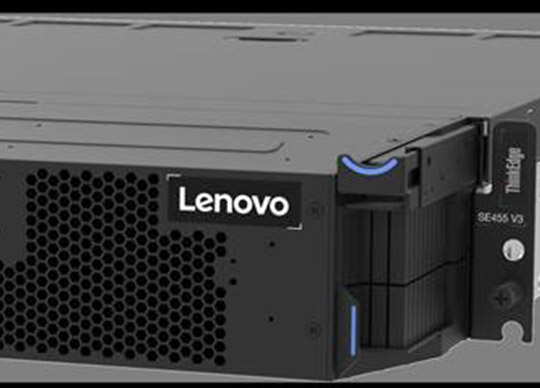 Lenovo has revealed its new TruScale for Edge and AI to bring the cost benefits of Lenovo TruScale's Infrastructure as-a-Service model.
This enables customers to leverage a pay-as-you-go model to quickly deploy powerful edge computing and gain AI-powered insights directly at the source of data creation.
Lenovo says it is also expanding its broad portfolio with the new Lenovo ThinkEdge SE455 V3. 
"In the age of intelligent transformation, Lenovo is driving innovation at the edge, democratising access to immediate intelligence through our advanced edge AI solutions. We aim to simplify AI deployment, making it accessible anywhere, anytime, and helping organisations thrive in an increasingly data-centric world" said Sumir Bhatia, President – AP, Lenovo ISG. "With TruScale for Edge and ThinkEdge SE455 V3, we're empowering businesses of all sizes to harness the full potential of data-driven insights, fueling transformative change across industries."
As the amount of worldwide data grows exponentially, efficient edge computing infrastructure is essential to overcoming AI deployment complexities and helping businesses quickly translate data into actionable insights that streamline operations and improve business outcomes.
Across every industry, next-generation infrastructure technologies that deliver data center-like computing to the edge are empowering AI for improved emergency response, public safety, accessibility, tourism and retail experiences. 
"Edge AI is poised to revolutionise data science and machine learning, and at Lenovo, we're making it accessible to Australian businesses. This is enabling them to harness data-driven insights and drive exceptional outcomes," said John McCloskey, Managing Director – ANZ, Lenovo ISG. "We are dedicated to simplifying AI deployment, helping businesses in the market to realise their full potential and achieve transformative results in an ever-evolving digital landscape."
Lenovo TruScale for Edge and AI helps businesses overcome limited resources and funding, offering immediate access to edge AI deployment and a one-stop connection to Lenovo's 150+ turnkey AI solutions, using a scalable, infrastructure-as-a-service model to accelerate their intelligent transformation.