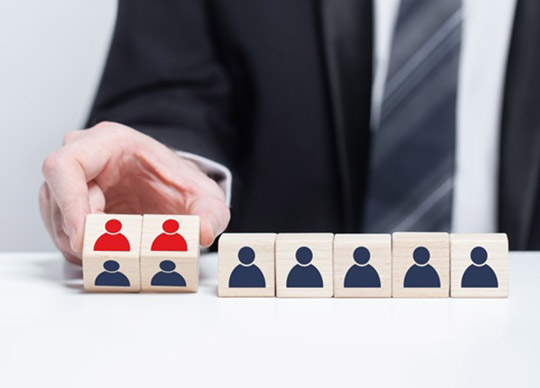 NEXTDC Limited has appointed Matt Holden to the position of Head of Government and Scott MacLeod to Head of Government Strategy.
Matt Holden, will bring more than 30 years of experience in delivering data centre solutions to Australian enterprise and government customers. His in-depth knowledge in technology infrastructure and cloud systems from his tenures at CBRE and Hewlett-Packard will enhance NEXTDC's capacity to provide industry-leading solutions to government customers.
Scott MacLeod will leverage more than 40 years of experience across intelligence, cybersecurity government and ICT to support NEXTDC's government offerings.
Prior to NEXTDC, Scott has built a successful career with the Royal Australian Navy, Australian Public Service and notably as the Head of the National Security and Defence, Solutions Architecture at AWS. Scott will be based in Canberra.
Both the executives are tasked with actively progressing NEXTDC's approach to supporting the Australian Government and Defence organisations' ongoing and emerging digital infrastructure requirements, ensuring the market leading solutions at NEXTDC are compliant, secured to the highest government standards and future-ready.
NEXTDC Chief Customer and Commercial Officer David Dzienciol says, "NEXTDC welcomes Matt as Head of Government and Scott as Head of Government Strategy. Their appointments signal our ambitions to meet the significant demand within these key target sectors. Led by our NEXTGOV offering, we are looking to partner with government and defence, and deliver our highly secure, national digital infrastructure to meet the needs of Australia's digital-first strategy".
NEXTDC Head of Government Matt Holden says, "I am excited to be joining NEXTDC at a pivotal time in the business. As government customers consider continued investment across cyber strategies and grapple with new technologies like Gen AI and Machine Learning, NEXTDC is uniquely positioned to provide the critical infrastructure required for the management and sovereignty of secure government systems from our locations that provide national coverage. We have a firm vision to augment the government specificity of what NEXTDC has already built and grow the most complete ecosystem in the industry to keep Australia's government and citizen data secure right across the country. Our goal is to listen and respond to our customers' needs, while continuously enhancing NEXTDC's government offerings at each of our facilities".
NEXTDC Head of Government Strategy Scott MacLeod says, "NEXTDC's facility coverage across Australia and New Zealand offers government specificity and optionality on security, network, engineering and operational excellence, demonstrated by our Uptime Institute certification which is unique to NEXTDC in this market. This compliance aligns with the state, federal and defence requirements for their digital strategies both today and well into the future. NEXTDC has invested and built an integrated digital infrastructure network which combines the largest ecosystem of partners with government level security, certifications and operational excellence; a truly unique, nationwide infrastructure capability to meet the security and resiliency levels required for Australia's digital economy".