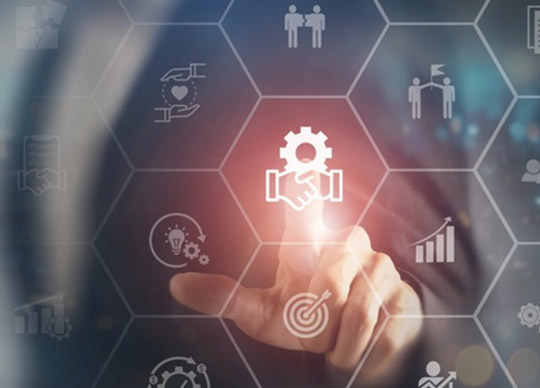 Macquarie Cloud Services (MCS), part of Macquarie Technology Group has announced it has signed a deal with Collaboro.
Collaboro provides Australian-engineered SaaS technology that solves the problem of centrally storing, managing, surfacing and sharing large scale digital media asset libraries. The company manages more than 3.5 petabytes (PB) of data, equivalent to around 70 million tall filing cabinets.
Collaboro says that as its business grew it was seeking alternatives to its previous public cloud solution as storage and egress/ingress (transferring data to and from the cloud) costs started skyrocketing. Founder and CEO Warwick Boulter says the amount of data involved in video and imagery can be astonishing.
"The Avatar sequel is believed to have around 18.5PB of data attached to it, but that number pales compared to the amount of data major brands around Australia hold for their advertising and marketing programs," said Boulter. "Compressing data is not an option in these circumstances because once the pixel is gone, it's gone, and the quality is lost forever. We've built our technology to maintain that quality while maximising efficiency."
Collaboro has had a process of continuing investment in platform and process – focused on core strategic topics of managing customer data with lower and more predictable costs; and on preparing customer data for the future of generative AI. It selected Macquarie Cloud Services to develop a unique solution leveraging its Launch Private Cloud, which provided an instant cost reduction of about 30 per cent. That saving is projected to rise to around 50 per cent as the environment scales and more data is added.
Crucially, the system has zero egress or ingress charges, and vastly more predictable head-room costs for scaling of compute and AI resourcing.
"Australian companies use a stockpile of existing assets to weave into different marketing and ad campaigns," said Boulter. "That's important for brand consistency, but it means moving large data files around more than would be typical in other departments. As the data stockpile grows, so can the transfer costs – Macquarie Cloud Services keeps this element of cost at exactly zero. Further, the ability for our customers to leverage their vast marketing asset pool as a training set for future generative engines will rely heavily on that asset pool being easily available and deployable – i.e., not constrained by egress and transfer costs."
The Launch Private Cloud platform is built on Dell Technologies infrastructure solutions including Dell ECS Enterprise Object Storage and Dell PowerEdge Servers.
It is also equipped with a high-speed Megaport cloud bandwidth connection and is contained and managed from Macquarie Data Centres' sovereign, government-certified facilities for enhanced data security and protection, an essential requirement for government and enterprise CMOs and CIOs when it comes to sensitive data.
AI searchability keeps regulated industries compliant
Collaboro says it is also developing AI-driven government, risk and compliance (GRC) capabilities – searchability that can automatically label, search for and identify specific people, things, words and more within images and video content.
The sheer volume of new assets being generated and presented to market across a multitude of channels inside heavily regulated industries makes it impossible to be done manually but is vital particularly for customers in these highly regulated industries.
"We have gambling, insurance and alcoholic beverage clients who adhere to legislation on what can be shown in their advertisements," said Boulter. "We will shortly have the ability to apply rules within our SaaS platform to run intelligent searches over their media assets to make sure they're compliant with the law and provide immediate reporting and dashboarding of GRC topics. This saves so much time and lowers regulatory risk. The additional capacity we have with Macquarie Cloud Services helps to enable these advances because you need a long data runway once AI is involved. They're on that journey with us, redesigning their cloud services and data centres for the AI era."
Collaboro adds that it is aiming to help companies utilise the myriad AI-generation tools for imagery and videos by presenting learning datasets so that customers can tailor generative engines specifically to their brand through the use of machine learning (ML) on existing collateral.
Macquarie Cloud Services Head of Private Cloud, Jonathan Staff, said Collaboro is an example of Australian innovation at its best, one which is helping modernise a data-heavy industry.
"Data is always growing, but in an industry where quality is everything it's easy to lose control and even easier for costs to spiral," said Staff. Collaboro has solved this issue. It's foresight to add further value by incorporating AI searchability into its stack also shows how in tune the company is with its customer needs. Our Private Cloud is critical at a time when cloud costs are rising and choice is diminishing, because we can manage the data while balancing cost, security, and sovereignty."