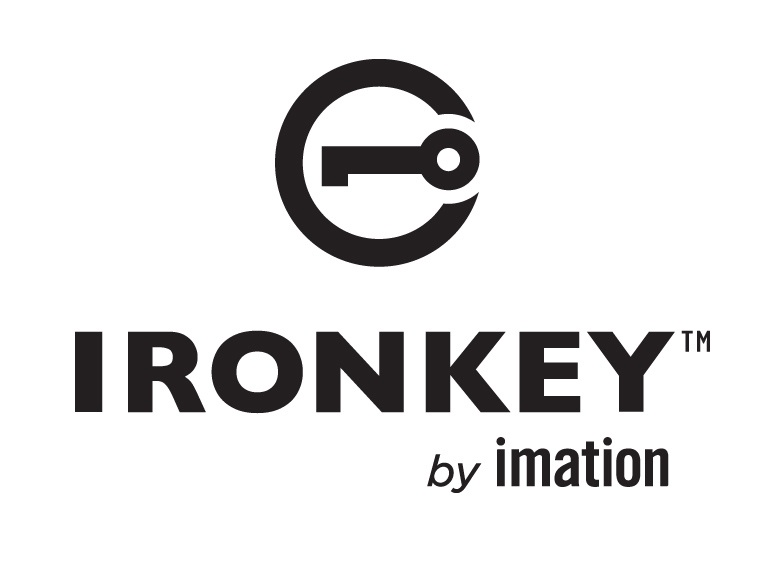 Imation Corp, a global data storage and information security company, has announced ongoing support for the latest McAfee® ePolicy Orchestrator® (ePO) software version 5.1 from Intel Security with the release of its client and server software, IronKey eUSB for McAfee ePO.  Organisations of all sizes can look to ePolicy Orchestrator software to make risk and compliance management simpler and more successful by helping them keep up with the latest security measures.  By securing the desktop with ePolicy Orchestrator software, IT administrators can manage and control what devices are used.
IronKey is the only USB solution to offer hardware-encrypted storage devices that can be managed with ePolicy Orchestrator software, which has features such as password reset, the ability to remotely wipe or disable devices that are lost or stolen, and more.  The combination of IronKey's military-grade USB devices integrated with ePolicy Orchestrator software helps protect desktop and peripheral devices against data loss and USB-related attacks such as BadUSB.
"The latest version of ePolicy Orchestrator software adds many new capabilities to the existing platform," said Tom Fountain, senior vice president of strategy and corporate development at Intel Security. "The combination of ePolicy Orchestrator software and IronKey hardware-encrypted USB drives means our joint customers have what we believe is the best secure, managed data-transport solution available."
The latest version of ePolicy Orchestrator software extends security benefits by improving disaster recovery, browser support and more—making it one of the most advanced security management platforms available today.
"IronKey hardware-encrypted drives set the standard for truly secure end-points for enterprises and governments around the world," said Ken Jones, vice president of engineering and product management for IronKey. "Our drives are immune to the recent BadUSB threat that jeopardises IT infrastructures. Using ePolicy Orchestrator software to block other drives locks down the end-point from this sort of pernicious threat."
The upgrade for ePolicy Orchestrator software by Intel Security is now available for customers using IronKey drives. The upgrade is also available for users of legacy encrypted USB devices, which IronKey has supported since 2012.  This upgrade also adds client support for Windows 8/8.1.  Once the management server is updated the new software is transparently pushed to clients, making the transition seamless.
Pricing and Availability                  
IronKey eUSB for McAfee ePO software works with IronKey F200, F150 and F100 flash drives and IronKey H200 and H100 hard drives as well as older MXI and Imation-branded drives and some hardware-encrypted McAfee-branded drives. Existing customers of IronKey Encrypted USB software for ePolicy Orchestrator can now upgrade to a maintenance and support contract that includes the updated IronKey eUSB for McAfee ePO for as little as US $10 per device. Prices vary by volume.
About Imation Corp.
Imation is a global data storage and information security company. Our products and solutions help organisations and individuals store, manage and protect their digital content. Imation's storage and security portfolio includes Nexsan™ high-density, archive and solid-state optimised unified hybrid storage solutions; IronKey mobile security solutions that address the needs of professionals for secure data transport and mobile workspaces; and consumer storage solutions, audio products and accessories sold under the Imation™, Memorex™ and TDK Life on Record brands. Imation reaches customers in more than 100 countries through a powerful global distribution network.
For more information, visit www.imation.com