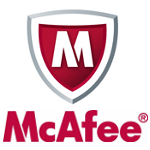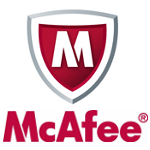 Report finds 18 of 25 Top Mobile Apps Reported Vulnerable in September 2014 Remain Unpatched; Unsecured Web Sessions Leave Millions Open to Man-in-the-Middle Attacks
Intel Security has released its McAfee Labs Threats Report: February 2015, including assessments of the mobile threat landscape and the failure of mobile app developers to patch critical secure sockets layer (SSL) vulnerabilities, potentially impacting millions of mobile phone users. McAfee Labs also revealed details on the increasingly popular Angler exploit kit, and warned of increasingly aggressive potentially unwanted programs (PUPs) that change system settings and gather personal information without the knowledge of users.
McAfee Labs researchers found that mobile app providers have been slow to address the most basic SSL vulnerabilities: improper digital certificate chain validation. In September 2014, the Computer Emergency Response Team (CERT) at Carnegie Mellon University released a list of mobile apps possessing this weakness, including apps with millions of downloads to their credit.
In January, McAfee Labs tested the 25 most popular apps on CERT's list of vulnerable mobile apps that send login credentials through insecure connections and found that 18 still have not been patched despite public disclosure, vendor notification, and in some cases, multiple version updates addressing concerns other than security. McAfee Labs researchers simulated man-in-the-middle (MITM) attacks that successfully intercepted information shared during supposedly secure SSL sessions. The vulnerable data included usernames and passwords and in some instances, login credentials from social networks and other third party services.
Although there is no evidence that these mobile apps have been exploited, the cumulative number of downloads for these apps ranges into the hundreds of millions. Given these numbers, McAfee Labs' findings suggest that the choice by mobile app developers to not patch the SSL vulnerabilities has potentially put millions of users at risk of becoming targets of MITM attacks.
"Mobile devices have become essential tools for home to enterprises users as we increasing live our lives through these devices and the applications created to run on them," said Vincent Weafer, SVP of McAfee Labs, part of Intel Security. "Digital trust is an imperative for us to truly engage with and benefit from the functionality they can provide. Mobile app developers must take greater responsibility for ensuring that their applications follow the secure programing practices and vulnerability responses developed over the past decade, and by doing so provide the level of protection required for us to trust our digital lives with them."
Another Q4 development followed closely by McAfee Labs was the rise of the Angler exploit kit – one of the cybercrime-as-a-service economy's latest contributions to off-the-shelf tools delivering ever greater malicious functionality. Researchers saw cybercriminals migrate to Angler in the second half of 2014, when it surpassed Blacole in popularity among exploit kits. Angler employs a variety of evasion techniques to remain undetected by virtual machines, sandboxes and security software, and frequently changes patterns and payloads to hide its presence from some security products.
This crimeware package contains easy-to-use attack features and new capabilities such as file-less infection, virtual machine and security product evasion and the ability to deliver a wide range of payloads including banking Trojans, rootkits, ransomware, CryptoLocker and backdoor Trojans.
The report also identified a number of other developments in the final quarter of 2014:
Mobile Malware. McAfee Labs reported that mobile malware samples grew 14 percent during the fourth quarter of 2014, with Asia and Africa registering the highest infection rates. At least 8 percent of all McAfee-monitored mobile systems reported an infection in Q4 2014, with much of the activity being attributed to the AirPush ad network.
Potentially Unwanted Programs. In Q4, McAfee Labs detected PUPs on 91 million systems each day. McAfee Labs sees PUPs becoming more and more aggressive, posing as legitimate apps while performing unauthorised actions such as displaying unintended ads, modifying browser settings, or collecting user and system data.
Ransomware. Beginning in Q3, the number of new ransomware samples began to grow again after a four-quarter decline. In Q4, the number of new samples grew 155 percent.
Signed Malware. After a brief drop in new malicious signed binaries, the pace of growth resumed in Q4 with a 17 percent increase in total signed binaries.
Total Malware. McAfee Labs now detects 387 new samples of malware every minute, or more than six every second.
For a full copy of the McAfee Labs Threats Report: February 2015, please visit: www.mcafee.com/February2015ThreatsReport
For a list of safety tips on how individual users can protect themselves from the threats details in this quarter's report, please visit: http://mcaf.ee/5z86x
For guidance on how mobile app developers can address security vulnerabilities more effectively, please visit: http://mcaf.ee/ndwei