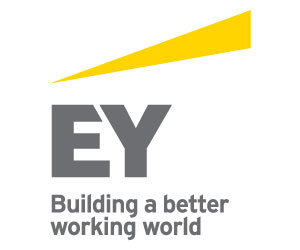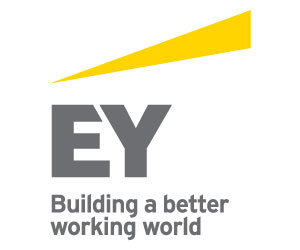 EY have announced a new sponsorship of York Butter Factory (YBF), a co-working space for Melbourne's high potential early-stage technology entrepreneurs.
YBF provides a collaborative, professional environment for start-ups and entrepreneurs to co-work, share ideas and experiences, and split generally unaffordable office space in Melbourne.
David McGregor, EY Technology, Media & Entertainment and Telecommunications Leader said the sponsorship of YBF was centred around assisting the three-year-old business with the next stage of its growth strategy and broadly supporting the Melbourne entrepreneur ecosystem.
"Melbourne has proven itself time again as a great melting pot of entrepreneurs, rivalling Sydney as a centre for technology start-ups. Australia is fast climbing the ranks as a global hub for innovation and entrepreneurs, yet at this stage, the potential to grow this community is largely untapped," Mr McGregor said.
Mr McGregor said as part of the sponsorship, EY will work with YBF to provide a range of services, experience and connections to promote and improve the skills of its entrepreneur community, leveraging the skills of EY's global network.
"One of our aims is to help YBF members create new relationships with financiers, customers, potential partners and acquirers to help them achieve their business goals.
"Given the appetite for new partnerships and M&A within the middle market, there are obvious synergies in linking innovative start-ups with larger corporates," Mr McGregor said.
Mr McGregor highlighted that many corporates were recognising they must either disrupt or be disrupted. Connections with such ecosystems were a great way to challenge their thinking and traditional business models.
"EY remains committed to supporting the Australian entrepreneurial community through sponsorships such as this and our global Entrepreneur Of The Year program."
Mr McGregor said this is the second sponsorship of this type that EY has undertaken this year, following last month's announcement of support towards Sydney-based entrepreneurial community Tank Stream Labs.
Darcy Naunton, Managing Director of YBF, believes that establishing strong connections with organisations such as EY is vital in helping entrepreneurs reduce the frictions involved in building and scaling their businesses.
"YBF is looking forward to working alongside EY to support Melbourne's thriving entrepreneurial ecosystem. Through the cross-pollination of ideas and resources, and by building relationships between the entrepreneurs of the York Butter Factory and EY, we believe that we can unlock latent opportunities that will create positive value for the community."
About EY
EY is a global leader in assurance, tax, transaction and advisory services. The insights and quality services we deliver help build trust and confidence in the capital markets and in economies the world over. We develop outstanding leaders who team to deliver on our promises to all of our stakeholders. In so doing, we play a critical role in building a better working world for our people, for our clients and for our communities.
EY refers to the global organization, and may refer to one or more, of the member firms of Ernst & Young Global Limited, each of which is a separate legal entity. Ernst & Young Global Limited, a UK company limited by guarantee, does not provide services to clients. For more information about our organization, please visit ey.com.
This news release has been issued by Ernst & Young Australia, a member firm of Ernst & Young Global Limited.
Liability limited by a scheme approved under Professional Standards Legislation.
About York Butter Factory
The York Butter Factory is the co-working space for Melbourne's high-potential early-stage technology entrepreneurs.
Established in 2011 inside an 1850s heritage-listed space, York Butter Factory is home to startups with bold and global ambitions to change the world, and was founded by partners of Adventure Capital, who run their early-stage technology Venture Fund out of the space.