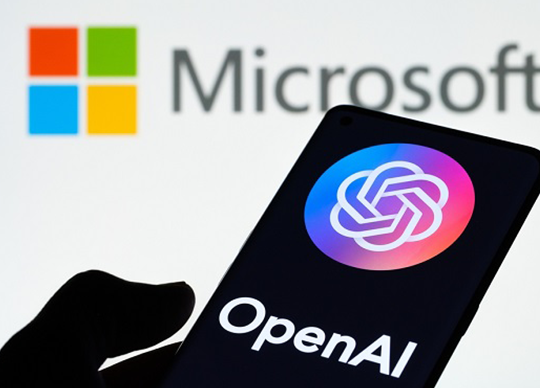 Following the news that Microsoft has unveiled a series of AI updates during its annual Build developer conference in Seattle to make both Bing and ChatGPT smarter;
Kiran Raj, Practice Head of Disruptive Tech at GlobalData, notes: "Microsoft's latest AI tools underline its strategic push to revolutionize the tech landscape and outperform competitors. The tech major has significantly expanded its Copilot offerings, including the new Windows 11 Copilot, centering AI assistance to free users for more intricate tasks. The company has also unified plugin development across its platform, including ChatGPT, Bing, and various Copilot services, streamlining and enhancing functionality.
"Earlier this year, Microsoft led the way with AI-powered Bing plugins. Now, it is forging ahead, enhancing Bing chats with new third-party plugins from companies such as Expedia and Instacart. Microsoft is infusing AI at the heart of its services, enhancing functionality, and reinforcing AI as the bedrock of innovation across its offerings."
Saurabh Daga, Associate Project Manager of Disruptive Tech at GlobalData, adds: "Microsoft aims to turn passive users into active participants by integrating Bing into ChatGPT and introducing third-party plugins, keeping users on Microsoft platforms longer and boosting the value of their services. Microsoft also unveiled 'Fabric', a comprehensive analytics platform deeply integrated with Azure OpenAI, which enables intuitive interaction to generate code and build machine learning models.
"The rollout of Dev Home on Windows 11 and updated capabilities for Microsoft Dev Box demonstrates the company's focus on providing developers with tools that offer both robustness and adaptability. With ethical AI being the talk of the town, Microsoft's launch of Azure AI Content Safety, and its expanded Responsible AI dashboard demonstrate a commitment to responsible AI practices.
"Microsoft's AI approach is a comprehensive one, focusing on user interaction, the broadening of AI functionalities, insightful data analytics, fostering strategic partnerships, supporting developer initiatives, and upholding ethical AI norms. This multifaceted strategy places Microsoft on a strong footing in the evolving AI landscape and could potentially recalibrate industry expectations for AI incorporation in technology solutions."