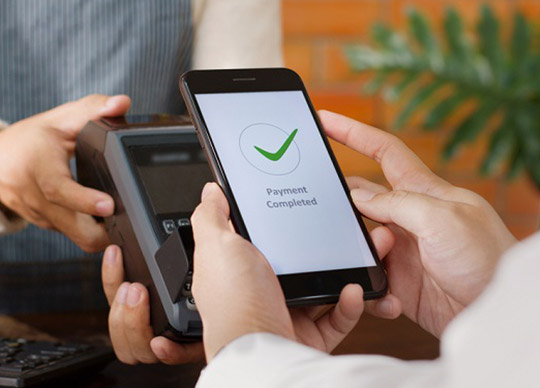 Mobile wallet usage is on the rise in Hong Kong and is gradually displacing traditional payments such as cash and cards. As a result, mobile wallet payments in the country will grow at a compound annual growth rate (CAGR) of 10.1% between 2023 and 2027 and reach HKD241.6 billion ($30.9 billion) in 2027, forecasts GlobalData.
According to GlobalData, the value of mobile wallet payments grew at a CAGR of 13.3% between 2018 and 2022 to reach HKD154.5 billion ($19.8 billion) in 2022.
Ravi Sharma, Lead Banking & Payments Analyst at GlobalData comments: "Mobile wallet usage is all set to disrupt the consumer payments space in Hong Kong and gradually displace cash. Widespread QR code infrastructure, the availability of mobile-based instant payment systems, and rising consumer and merchant preference have pushed mobile wallet usage in the country."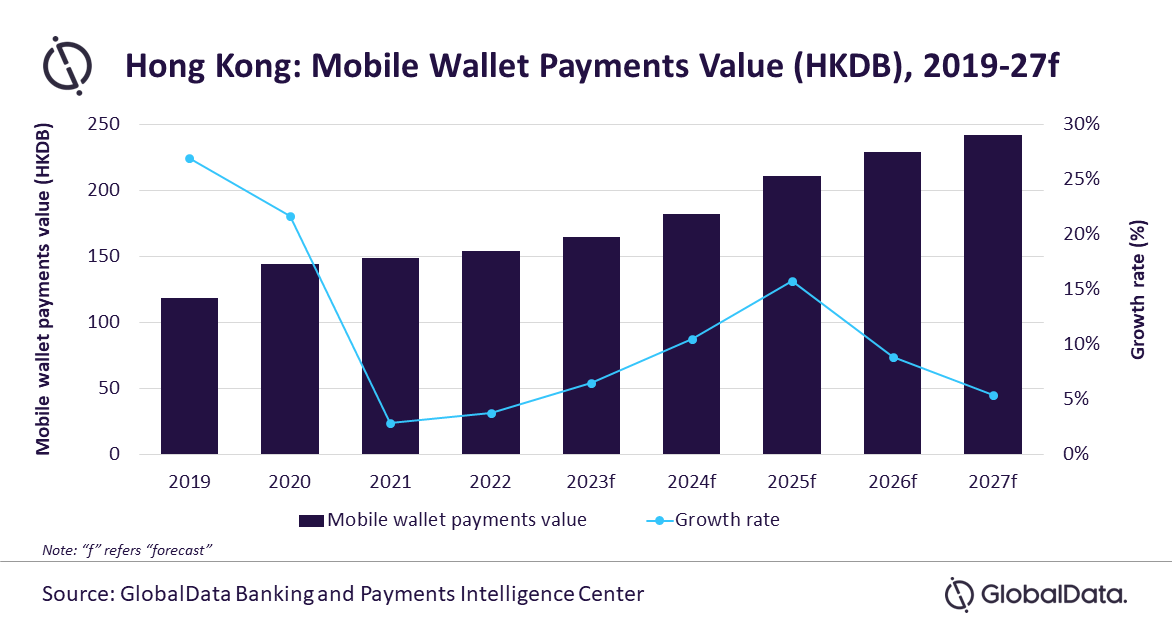 The COVID-19 pandemic further accelerated the adoption of mobile payments, as consumers increasingly preferred contactless mode of payments. GlobalData's 2022 Financial Services Consumer Survey* found that 89% of consumers in Hong Kong have a mobile wallet and used it for payments. This figure is much higher compared to the pre-COVID figure of 75% in 2019, reflecting a post-pandemic rise in mobile wallet adoption.
To push mobile wallet adoption, Hong Kong's government has been investing in building its infrastructure. Hong Kong Common QR Code (HKQR) is one such initiative that combines QR codes from different payment service providers into a single code and eliminates the need for merchants to have multiple QR codes.
Sharma continues: "Growing usage of the country's instant payment scheme – Faster Payment System (FPS), has also accelerated mobile wallet adoption. With its QR code functionality, FPS allows users to make mobile-based payments to merchants by scanning a QR code, in addition to regular P2P transfers. As of April 2023, 35 banks and 10 payment service providers supported the FPS."
The availability of mobile wallet brands and their growing popularity are also supporting the growth in this space. As per GlobalData's consumer survey, the most popular mobile wallet brands in Hong Kong are AlipayHK, PayMe, Octopus Wallet, Apple Pay, PayPal, and WeChat Pay. Brands such as Google Pay, and Samsung Pay are also present in Hong Kong.
Sharma concludes: "Mobile wallet is gradually becoming a mainstream payment solution in Hong Kong, driven by government push, robust mobile payment infrastructure, and the proliferation of mobile wallet brands. This will help push the government's broader objectives of moving towards a 'less-cash' economy."
*GlobalData's 2022 Financial Services Consumer Survey was carried out in Q2 2022. Approximately 50,000 respondents aged 18+ were surveyed across 40 countries.