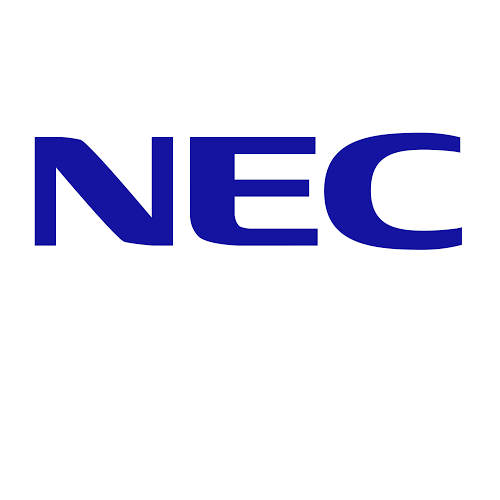 NEC Australia is partnering with WingArc1st and Genix Ventures to prepare for the global launch of a data analytics platform that will offer enterprise customers a new standard in real time business intelligence.
The partnership will deliver more competition to the Australian market for business intelligence software and transform the WingArc1st product line for English-speaking markets worldwide. NEC Australia's Melbourne headquarters will serve as the home base for the rollout of WingArc1st technology to the global market.
WingArc1st, which is headquartered in Tokyo, develops analytics software used by over 20,000 customers. Its SVF platform for enterprise output management, and BI dashboard, MotionBoard, are optimised for Oracle's Exastack portfolio of embedded systems.
NEC Australia and its technology partner Genix Ventures, an Australia-based business process automation specialist, will jointly work with WingArc1st to globalise its analytics platform, business intelligence dashboard as part of an integrated suite of business process automation solutions.
The arrangement leverages the 2015 Japan-Australia Economic Partnership Agreement (JAEPA) that facilitates trade with Australia's second-largest trading partner, Japan.
"NEC Australia strives for innovation when engaging with Australian customers and this partnership demonstrates our sense of responsibility to ensuring we can contribute globally," said NEC Australia Managing Director, Tetsuro Akagi.
Yuichi Kimura, chief operating officer of WingArc1st said: "For us at WingArc1st, this partnership is an important step towards globalising our software."
"We recognise Melbourne as a centre of excellence in IT and we will be uniquely positioned not only to launch our products in the Australian market but to integrate our software into the market leading solutions that are being developed by NEC Australia and Genix," he added.
The partnership between NEC Australia and WingArc1st opens up new opportunities for Australian tech entrepreneurs.
Steven Godinho, Genix Ventures founder and Managing Director, believes the WingArc1st offerings will open up new ways of working with information. "Our work with government departments and large corporates has made it clear that end-users need the ability to access and analyse data in real time. WingArc1st has more than 20,000 customers and their products advance the transition to user-driven analysis of business information."
"Our customers want reasonably priced Business Intelligence solutions – the MotionBoard BI tool fulfills this need – and WingArc1st's SVF is by far the most advanced document assembly tool available worldwide."
About Wing Arc1st
WingArc1st provides software and services that empowers to get the maximum benefit out of data. Our software and services help customers build an environment where they can get what they want from their data, as well as insights beyond their expectations. We make every effort to provide comprehensive customer-focused services that address their unique needs and accelerate their business. Please visit www.wingarc.com
About Genix Ventures
Genix Ventures provides software solutions and professional services to clients in the financial services, healthcare, life sciences, utilities and government sectors. Leveraging a unique skill base which comprises specialists in business transformation, risk management, IT consulting and program delivery, Genix delivers solutions that streamline and automate processes across its target industry segments. Please visit www.genixventures.com
About NEC Australia
NEC Australia is a leading technology company, delivering a complete portfolio of ICT solutions and services to large enterprise, small business and government organisations. We deliver innovative solutions to help customers gain greater business value from their technology investments.
NEC Australia specialises in information and communications technology solutions and services in multi-vendor environments. Solutions and services include: IT applications and solutions development, unified communications, complex communications solutions, network solutions, display solutions, biometrics, research and development services, systems integration and professional, technical and managed services. For more information, visit NEC Australia at au.nec.com
About NEC Corporation
NEC Corporation is a leader in the integration of IT and network technologies that benefit businesses and people around the world. By providing a combination of products and solutions that cross utilize the company's experience and global resources, NEC's advanced technologies meet the complex and ever-changing needs of its customers. NEC brings more than 100 years of expertise in technological innovation to empower people, businesses and society.  For more information, visit NEC at http://www.nec.com.
Based on its Mid-term Management Plan, the NEC Group globally provides "Solutions for Society" that promote the safety, security, efficiency and equality of society. Under the company's corporate message of "Orchestrating a brighter world," NEC aims to help solve a wide range of challenging issues and to create new social value for the changing world of tomorrow. For more information, please visit http://www.nec.com/en/global/about/solutionsforsociety/message.html.