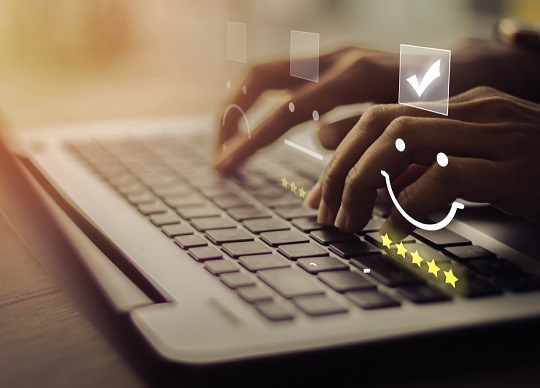 A new Generation Resilience Report 2021 released today, surveyed 1,000 Australians on the impact digital has had on their careers, perception of the internet, and how they connect with others.
Key findings of the report highlighted:
Consumers demand better eCommerce experiences: 72% of Australians believe businesses still have a long way to go when it comes to creating seamless customer experiences online. Over a quarter of Gen Z (26%) say "slow websites" have frustrated them most about their online buying experiences over the past year. Gen Z's top three improvements to shopping online are easier returns (15%), better product displays (11%) and ad-free experiences (10%).

Gen Z are the new futurists: As a generation that's never known a world without the internet, Gen Z has high expectations for businesses when it comes to their web experiences in the next five years:
Websites will become more human in experience by exhibiting emotions when you visit and interact with their pages (56%).
Interacting with the internet will happen by voice or movements rather than keyboards and mice (69%).
Biometrics (e.g. fingerprint and face recognition, voice, and speech recognition), authentication with the internet will be done without a keyboard (63%).
All software/websites will have digital learnings and AI capabilities (58%), and all websites will "talk" to each other to provide a personalised experience (58%).
COVID-19 inspires a new generation of entrepreneurs: 51% of Gen Z and 41% of Millennials intend to start their own business. In less than two years, website ownership has increased by more than 300% – a quarter of young Australians already owning their own websites (Gen Z 25%; Gen Y 28%). Over half of younger generations intend to launch their business online (Gen Z 55%; Millennials 62%). Gen Z focus industries are retail (25%), entertainment (22%), beauty and wellness (21%) and technology (12%). Millennials' is technology at 20%
Digital habits are forever changed: In good news for businesses, 65% of Australians feel more confident buying things online than ever before – even half of Baby Boomers (51%). 64% of all Australians expect to maintain their digital habits after the pandemic. Nearly half of Australians (47%) believe all shopping will take place online in 10 years. This increases to over half of Millennials (55%).
You can read the full report here.