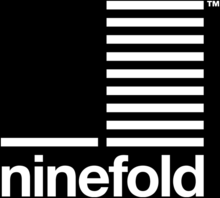 The expansion comes in response to demand from customers already utilising Ninefold's virtual servers in Australia and wanting to extend the use for their clients operating in the U.S. The development means customers operating in the U.S. can now enjoy the same low levels of latency experienced in Australia.
Peter James, Chairman and Co-founder at Ninefold, says this U.S. expansion is an exciting  step forward and builds on the company's recently announced third Availability Zone here in Australia. "Australia is home to many innovative ideas, but reaching international markets has typically meant choosing between a local or international cloud provider. Either way, you suffer latency impact at home or overseas. Now, we have bridged that problem as we make our first step into the international cloud space."
Ninefold customers will have the choice of locating their data in Ninefold's Australian facilities or in Ninefold's new U.S. based facility.
James says this gives Ninefold's customers a clear choice "If our customers require absolute certainty regarding the laws governing their data, there is only one way to achieve this: in an Australian based data facility, owned and operated by an Australian company.  For customers who are less concerned about this issue and for whom latency is a key issue, then our new Californian facility is a great option."
Ninefold customer Sebastien Eckersley-Maslin, Founder of incubator BlueChilli, agrees: "Our businesses start with a global perspective, which is why Ninefold's U.S. based Availability Zone is very exciting for us as we can now deploy international instances of our applications to take advantage of the low latency of a geo-located server and ultimately provide a richer experience for our businesses' customers, all controlled from our single Sydney presence."
Ninefold customers will manage all their Australian and U.S. Availability Zones through the single Ninefold dashboard where they can manage virtual servers, load balancing and attached storage requirements.
The cloud computing company points to significant pent-up demand from existing customers and the larger Australian cloud community, who are keen to extend their influence to international markets. James says the new presence will represent a seamless transition for these customers: "It will simply appear as an additional location option when creating a new server instance. Set-up and product support is the same, irrespective of where your virtual server is located."
Ninefold is the first Australian owned public self-service cloud company to offer presence in a U.S. time zone. The new Availability Zone will be selectively released in December, with full access early in 2013.