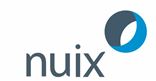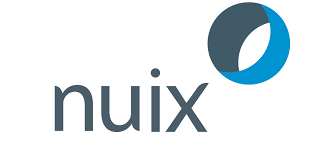 Nuix, a technology company that enables people to make fact-based decisions from unstructured data, has announced it has integrated its eDiscovery technologies with Dropbox for Business, enabling customers to perform processing, search, analysis, and review against data in the Dropbox cloud.
Dropbox for Business combines the power, security, and performance of Dropbox with robust admin capabilities that give IT departments visibility and control over company data. Nuix now extends this control and visibility to IT and legal professionals who must conduct eDiscovery and investigation against data stored in the cloud. The new integration leverages the Dropbox for Business API which enables developers to build a wide range of applications that further support critical business needs for the companies that run on Dropbox for Business.
"Companies of all sizes are taking advantage of Dropbox's collaboration network to increase productivity while safely communicating and sharing with the applications they already use," says Patrick Heim, Head of Trust and Security at Dropbox. "Combined with the power of Nuix, Dropbox for Business provides a secure platform that enables users to search, collect, and preserve their data."
Nuix's patented parallel processing engine makes it possible to index virtually unlimited volumes of unstructured data faster and more reliably than any other technology on the market. Nuix eDiscovery for Dropbox was designed to process large, complex data stores and provide a friendly environment to search, review and analyse their contents. With Nuix, you can:
Handle your information at its source, avoiding the need to move data to new locations or file formats.
Index hundreds of file and storage formats at a binary level, making all relevant information ready to search, analyse, and review faster than any other technology.
Analyse, visualise, classify, and manage your unstructured data so you can make decisions based on all the facts.
"Nuix is excited to bring more than a decade of eDiscovery and digital forensic investigation knowledge and experience to Dropbox for Business," says Eddie Sheehy, CEO of Nuix. "With Nuix, enterprises can now perform advanced eDiscovery on large, complex data sets in the Dropbox cloud with unmatched speed and forensic precision."
For more information about Nuix eDiscovery, please visit www.nuix.com/enterprise-ediscovery.