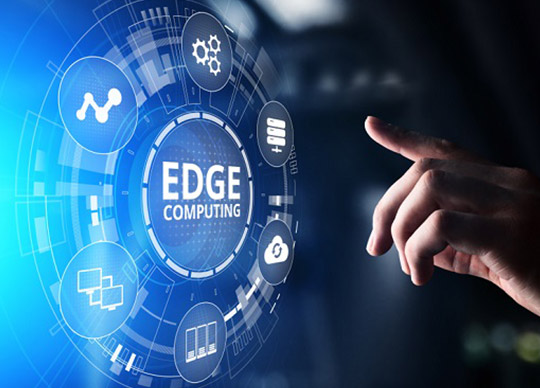 Nutanix has revealed Nutanix Central, a cloud-delivered solution that provides a single console for visibility, monitoring and management across public cloud, on-premises, hosted or edge infrastructure.
The company says it will extend the universal cloud operating model of the Nutanix Cloud Platform to break down silos and simplify consistently managing apps and data anywhere.
Most organizations today are struggling with the complexity of managing an increasing number of environments across on-premises, public cloud and the edge, leading to management silos, costs, security risks and more, according to the Enterprise Cloud Index.
Organizations looking for a seamless hybrid multi-cloud experience require a universal cloud operating model, meaning consistent management across endpoints, integrated security, self-service and on-demand resources, governance and full license portability.
"The reality for most enterprise customers today is that they're managing a vast number of applications across multiple environments. This is leading to significant management challenges that are only going to increase as hybrid multi-cloud deployments grow," said Thomas Cornely, SVP, Product Management at Nutanix. "With Nutanix Central, we will extend our hybrid multi-cloud platform to deliver a truly universal cloud operating model to include consistent management across public clouds, on-premises, hosted and edge environments."
The company says Nutanix Central will provide cloud-delivered unified management and reporting of the entire Nutanix environment distributed across private, public, and edge clouds from a single place.
It will also support multi-domain use cases including federated identity and access management (IAM), global projects and categories, global fleet management, all enabling IT teams to deliver self-service infrastructure at scale while remaining in control of governance and security.
From the Nutanix Central dashboard, users access domain and cluster-level metrics, including capacity utilization and alert summary statistics, to get a quick overview of the state of each domain.
In addition to Nutanix Central, the company also announced new capabilities in the Nutanix Cloud Platform to support higher-performant and more secure applications and data – all of which will be managed through Nutanix Central.
Specifically, the improvements enable independent scaling of compute-only nodes running database virtual machines on either AHV or ESXi, to tune performance and reduce total cost of ownership, and the introduction of high-performance storage-only nodes.
Nutanix says it will also deliver enhanced software-defined networking and simplified micro-segmentation capabilities across customer, partner, and hyper scale-owned networks by using Flow Virtual Networking (FVN) capabilities and Flow Network Security (FNS) features.
"One of the biggest shifts in IT that we have seen since the pandemic is that businesses don't want to be caught flat-footed anymore. One of the elements of ensuring this is cloud adoption and data center modernization but the other, equally important, element is developing an operational approach that is universal across environments. With Nutanix Central, Nutanix will push the envelope on what hybrid multi-cloud means by delivering the same operating model and management across multiple clouds along with full license portability," said Scott Sinclair, Practice Director, ESG.