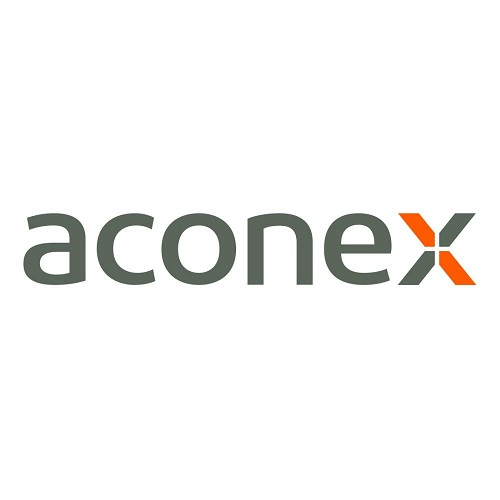 Collaboration Platform Drives Efficiency in Fast-Tracked Transportation Infrastructure Project

Aconex Limited has announced that a joint venture led by Norberto Odebrecht Construction of Brazil, one of the largest construction and engineering companies in Latin America, is using Aconex solutions to manage project information and processes for the construction of Panama City's second metro line.
Valued at US$1.8 billion, the project will add 21 kilometers of elevated track, 16 stations and a depot to the capital city's metropolitan rail system. The new line is designed to transport up to 40,000 passengers per hour in each direction, and will have the option of being linked to Panama City's Tocumen International Airport in the future. The design-build joint venture of Odebrecht and Fomento de Construcciones y Contratas (FCC) of Spain plans to complete the project in only 44 months.
A History of Proven Efficiency
Odebrecht and FCC utilized Aconex for the development of the US$2.0 billion Metro Line 1, which was completed in just over three years and opened in April 2014. The joint venture credits the Aconex platform for helping its project team adhere to strict deadlines and deliver the project on budget.
For the Metro Line 2 project, also on an aggressive schedule, the Aconex platform is being used again to manage project-wide collaboration for document control and structured communications processes, as well as the procurement process. In addition, Aconex Connected BIM will be used to share, review, revise, and document multidimensional building information models (BIM) across the design and construction teams.
"For Metro Line 1, Aconex was critical in keeping the technical documentation organized, updated and on schedule for hundreds of participants from different companies," said Mauricio Mejía Restrepo, civil works engineering manager at Odebrecht. "We decided to use Aconex again because of the ease of document control, which allows you to transmit the current version of documents to the appropriate project team members with one click. Instead of assembling, uploading and then reloading project documents with each new revision, we're able to upload them to the Aconex platform just once and then update them as needed. This saves a lot of time, especially with a large number of subcontractors and other parties involved."
Mr. Mejía said that in addition to project data and communications, the joint venture uses Aconex to maintain staff recruitment documentation for Metro Line 2.
Transparency and Accountability across the Project Team
Mr. Mejía added that with all project information in one secure, centralized location, the Aconex platform enables project participants to find and share documents, drawings and correspondence quickly and efficiently. Project controls for managing requests for information (RFIs) and other transmittals help the joint venture ensure that deadlines are met, while a complete audit trail of project communications, decisions and actions provides transparency and accountability for the entire project team.
According to Mr. Mejía, the bid management capabilities of the Aconex platform accelerate the procurement of subcontractors and suppliers.
"Aconex makes it easy to send the same information to all bidding subcontractors," he said. "All RFIs are tracked from their initial questions about design specifications and technical documentation through closure, and bids are submitted in a timely manner. Managing all versions of the bid documents through automated processes is essential to starting construction on time."
"We're pleased to be working with Odebrecht and FCC again," said Frank Kopas, general manager of the Americas at Aconex. "Having supported Odebrecht on Panama's first metro line and the Tocumen International Airport expansion, as well as FCC on other projects, we've found them to be influential partners for us in Latin America. Their experience in using Aconex to successfully design and build large, complex transportation infrastructure assets is a testament to the strength of our platform. We look forward to helping the joint venture meet an aggressive schedule while delivering a high-quality project."
About Aconex
Aconex Limited provides a leading cloud collaboration platform for the global construction industry. The platform connects owners, contractors and their project teams in the construction, infrastructure, and energy and resources sectors, providing project-wide visibility and control between the many different organizations collaborating across their projects. With more than 60,000 user organizations and over $1 trillion of project value delivered in more than 70 countries, Aconex is the industry's most widely adopted and trusted platform. Founded in 2000, Aconex has 41 offices in 22 countries around the world, including headquarters in Melbourne, Australia and San Francisco, California. The company's ordinary shares are traded on the Australian Securities Exchange (ASX) under the ticker code ACX.
Supporting Resources
For more information on Aconex, please visit: