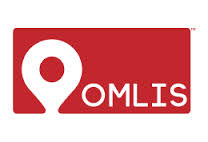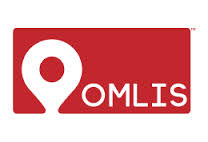 Global mobile payment solutions provider Omlis has confirmed a strategic partnership with leading technology distributor Orion Software and Services. This alliance further strengthens Omlis as a leading provider of mobile payment solutions worldwide with support from the forward-thinking network of technology and security solutions that Orion employs.
This partnership is an indication of Orion's strategic commitment to ensuring that all their customers are fully secured, which is best achieved by leveraging the innovative solutions provided by Omlis. Orion plans to integrate Omlis technologies into their current portfolio to provide uncompromised secure solutions for their identity theft products and to enable safe E-Commerce services.
"After two years of searching for a strategic fraud prevention partner, we found a revelation in Omlis," said Orion's Director, Simon Cairns. "Omlis offer a highly differentiated proposition to the market and their unique approach to ensuring the uncompromised safety of sensitive information is why they are a leading vision in their industry and our proud partners."
Mr. Cairns is a 15 year veteran of the mobile payments industry. He has held numerous executive roles in retail banking technology companies, including prominent global companies S2 Systems and Oasis Technology. He established Orion as a worldwide leader in identity theft prevention through garnering an extensive network of software solutions.
Orion provides world class innovation and market-leading IT solutions to organizations to address challenges in fraud and improve security. The firm has built a formidable reputation in identity theft protection and anti-hacking protocols implemented at a corporate level through novel authentication processes supported by anti-phishing training programs. Their portfolio includes leading edge software solutions in authentication, anti-phishing, and personal security, and they anticipate integration of E-commerce platforms.
One in four consumers worldwide has been a victim of card fraud in the last five years, with even higher numbers in Orion's key territories, Europe, the Middle East, and Africa. An immense 44 percent of U.A.E. consumers have experienced fraud within five years, followed by 30 percent in South Africa, and 28 percent in the UK, according to a report from the Aite Group.
"We've seen the mobile payment space grow over time, and with that, the emergence of cyber fraud, cryptography, and an ease of which people can replicate the systems," commented Mr. Cairns. "There's a huge need for an unbreakable solution and that's primarily what we found consistent in Omlis."
Through this partnership, Orion will position Omlis as their technology provider of choice, leveraging their secure mobile payment solutions. Together, these visionary organizations will deliver compelling, fraud-free technology solutions to the mobile commerce market. The distinct mobile payments enabling technology combined with Orion's immaculate industry reputation and client list will allow Orion to bring Omlis forward, delivering market leading mobile payment capability across the globe.
"Our partnership with Orion Software and Solutions is a natural step forward for Omlis, because they possess the market leading fraud prevention solutions that align strongly with our vision. Omlis delivers a distinctly unbreakable security solution, alongside high interoperability and immense scalability. Together we can implement systems that provide ultimate consumer confidence in mobile payment adoption worldwide," said John Lethbridge, Strategic Partner Director at Omlis.
Omlis has recently secured an elite position in the Latin American mobile payment market with additional strategic partnerships. In Chile, Omlis' innovative secure payments encryption technology will be instrumental in relationship with ISN, a specialized supplier of market leading technology solutions. Another strategic partnership with Stratus Technologies Mexico will provide uniquely risk-free transactions in the vastly expanding mobile commerce market in Mexico, and will drive Omlis technologies throughout key financial institutions and retail chains across Latin America.
About Omlis
Omlis is a global mobile payment solutions provider bringing to market proven, differentiated and most effective solutions to all mobile commerce security. Omlis combines completely secure, unique and uncompromised technology with 100% fault-tolerant tracking for all mobile payments in real-time for full transaction accountability.
About Orion Software and Services – Orion provides market-leading IT solutions to organizations to improve security using world class innovations in fraud prevention. Through implementing anti-hacking protocols, implementing training programs and identity theft education, Orion has built a formidable reputation as a leading supplier of fraud prevention technologies and services throughout the UK and EMEA region.