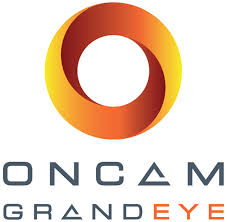 Oncam, the security division of Oncam Technologies and leading provider of 360-degree camera technology, has announced a new integration for its patented dewarping camera technology with AMAG Technology's Symmetry™ platform.
The SDK integration allows AMAG's Symmetry Security Management System customers to take advantage of Oncam's dewarping capabilities from the client perspective, giving end users the ability to flatten the hemispherical images that are produced by the 5 megapixel, 360-degree Evolution camera series. These advantages apply to both live and recorded video, affording clients ultimate flexibility and image clarity for situational awareness.
"Oncam's integration with AMAG allows joint customers to realize greater situational awareness and enhanced image quality benefits from Symmetry's virtual matrix, which displays up to 36 cameras per viewing monitor with display options that include panorama 180º and 360º camera views," said Jim Murray, Senior Product Manager-Video, AMAG Technology. "Oncam's 3D de-warping technology, combined with Symmetry's full integration with access control and alarm notifications, ensures that end users can cost-efficiently provide a well-rounded, advanced security system."
Oncam's 360-degree surveillance technology solutions give end users the ability to monitor an entire 360-degree field of view, with no blind spots. This allows organizations to be prepared for every eventuality.
"The ability to flatten video using 3D rendering on recorded video is important for end users looking to gain greater situational awareness of any given scene," said Jeremy Gaylor, Director of Partners and Integration, Oncam. "The AMAG integration will also enhance many of the advanced features of the Evolution cameras, such as multiple orientation support for wall-mounted and ceiling-mounted orientations, dual stream support and audio recording. We are excited to be able to deliver new levels of functionality to our customers through the integration of leading software providers in today's market."
AMAG Technology will have an Oncam 360-degree camera on display at their booth #8053 during ISC West 2015, April 15-17, at Sands Expo in Las Vegas. If you'd like to see Oncam solutions in action, e-mail rtate@oncamgrandeye.com to meet with Oncam at ISC West.
Additional Resources
AMAG Symmetry
About Oncam
Oncam is part of Oncam Technologies and was founded in 2007. Oncam is an independent, specialized security and technology company with a reputation for being one of the most innovative firms in today's market. Oncam designs, delivers and deploys total security solutions from customized designs – including award-winning 360-degree cameras and technologies – bringing it from the solutions delivery and installation, to its full and tested deployment.
From regional hubs in the U.K., United States, Turkey, South East Asia, UAE and India, Oncam provides security and technology solutions to customers in many countries around the world and is recognized as the global industry leader in total situational awareness. For more information, visit www.oncamgrandeye.com.