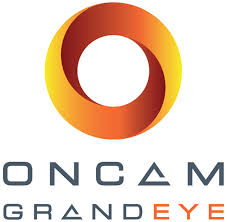 Oncam, the security division of Oncam Technologies has announced the launch of a new brand campaign, featuring an interactive detective game for users that introduces the company's robust 360-degree technology suite to customers across the globe. "Heist on Cam: A Detective Story in 360" is an interactive video where users are encouraged to participate to solve a crime.
The campaign showcases the company's 360-degree surveillance cameras and technology suite, and allows users to explore the benefits of a 360-degree field-of-view to gain new levels of awareness of a situation. The video opens to a crime scene, starring Inspector John McGill, who is determined to solve the case using the latest 360-degree technology. The entire campaign is interactive — individuals can solve the crime alongside McGill — and only when a clue is found does the next scene in the video reveal itself.
"We are excited to launch this campaign to introduce Oncam's 360-degree technology to a wider global market," said Richard Morgans, Oncam's Chief Marketing Officer. "Oncam has a reputation for delivering the latest in innovative 360-degree technology and software platforms and we hope this campaign reflects the spirit of that innovation."
Oncam is a global leader in fully integrated 360-degree imaging technology, integrated with the latest in command-and-control, facial recognition, biometrics, access control and other state-of-the-art technologies. Along with its award-winning 360-degree imaging technologies, Oncam provides a wide range of comprehensive security and technology solutions for customers in the retail, education, transportation, hospitality and enterprise markets.
To view the Heist on Cam, visit www.heistoncam.com.