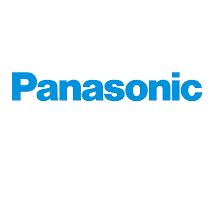 Panasonic Australia has announced a new partner program designed specifically for security systems integrators. The inaugural Panasonic Security Partner Program will offer a diverse range of benefits to enhance customer offerings and provide direct access to Panasonic sales and technical teams.
Adrian Aliberti, Product Marketing Manager – Security, Panasonic Australia, said: "The need and demand for security systems is increasing in almost all spheres, from public safety to retail environments, from transport to universities and many other areas. Security integrators are an indispensable part of the Panasonic security channel and are key to our market strategy and business success. As technologies advance, it's important they are fully equipped to offer the right advice and product options to customers. To enable this, our new security partner program aims to provide them with the necessary support."
The program allows security integrators to apply to become authorised Panasonic integrators, as a first step to registering. Once registered, integrators will have an opportunity to be designated a partnership level based on their involvement in the tiered program – Bronze, Silver and Gold. Security integrators completing the required training and achieving key sales targets can progress to higher levels in the program.
The main benefits of the program include:
Technical support and training
Sales training and support
Opportunity sharing (sales leads)
Deal registration
Increased access and special pricing to demo equipment
Advertising, marketing and promotional resources.
Panasonic will also offer partner-only events, such as advisory councils where partners will have the opportunity to participate in informative and action based sessions discussing areas such as roadblocks to partner success, training requirements, new product development, technical issues and blue sky ideas.
Authorised integrators and partners will also have access to the Panasonic Security Partner Community through a special partner portal designed for the program.
Jeff Klemm, Owner at security integrator BASE 10, said: "We are really pleased Panasonic has developed the Security Partner Program. Panasonic's security products offer advanced solutions and are highly in demand. This initiative will provide important sales and technical support, which will help us enhance the service we deliver to our customers."
Panasonic is an international leader in security solutions. Offering an extensive range of network cameras, video recorders, interfaces, controllers and more, Panasonic's security products utilise state-of-the-art technology. Recently released products include intelligent surveillance cameras with ultra-high 4K resolution, 360° field of view and in-built analytics tools. Through cutting edge products such as these, Panasonic offers effective security solutions that are customer centric and provide customised marketing and analytical capabilities. Panasonic security products are available through distributor Hills Industries.
Security integrators should contact their Panasonic salesperson or email securityinfo@panasonic.com for more information.