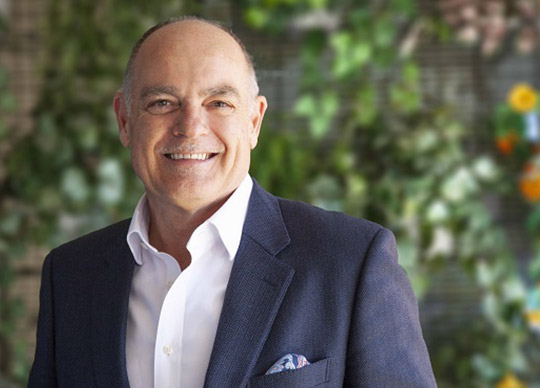 Qlik has appointed Mark Fazackerley as the new ANZ Country Manager.
This appointment comes following Qlik's recent acquisition of Talend.
Fazackerley joins Qlik after a career with more than 25 years of experience in the enterprise software space having worked at Hyperion, Oracle, Microfocus, Microstrategy and Blue Prism among others.
Most recently, he held the role of ANZ Regional Vice President (RVP) at Talend, where he successfully managed both the Asia and ANZ businesses during a restructuring phase. Mark brings a wealth of expertise and a passion for data to the role, from years of experience in the business intelligence, analytics and visualisation market segment.
Expressing his excitement about joining Qlik, Mark Fazackerley said, "I am thrilled to be part of the Qlik family and to have the opportunity to lead the ANZ team during such an exciting time. Qlik's acquisition of Talend has opened up new avenues for innovation and growth, and I am committed to helping our customers derive value from their data assets to drive successful outcomes for their organisation."
"Alongside Qlik's and Talend's very talented ANZ teams, we will keep building on our position as the leading data analytics and integration for Australia's public and private sectors," said Fazackerley. "The ANZ team are already delivering world-leading data and analytics solutions to many substantial institutional customers, across both state and federal government, and almost all private industries. I believe there is a real need for greater data literacy and skills in Australia and New Zealand – from the classroom to the board room. And Qlik shares that passion."
Geoff Thomas, Senior Vice President for Asia Pacific and Japan at Qlik, welcomed Mark to his new role, stating, "ANZ is an extremely strategic region for Qlik and we're fortunate to have someone of Mark's calibre leading the charge. Qlik and Talend share the same values and growth mindset, so this is a perfect fit. I look forward to working with Mark to deliver the best possible outcomes for our customers in Australia and New Zealand."
Thomas added today's announcement was a prelude to an exciting year ahead for the global data and analytics provider. "Mark's appointment, along with our recent acquisition of Talend, as well as our expansion of offerings, are part of a series of exciting organisational, product, research, and partnership announcements planned for Qlik in 2023."