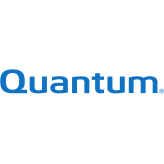 Quantum Corp have announced a video surveillance solution certified with Milestone Systems, the world's leading provider of open platform IP video management software (VMS). Quantum's StorNext® scale-out storage is now certified for use with Milestone XProtect® VMS, delivering a combined solution that stores large amounts of video files while optimising the performance of the system. It raises the bar for performance and scalability and provides standards-based, easy-to-use storage for video surveillance workloads. The combination enables Milestone users to capture higher quality video streams from more cameras simultaneously and have that data available for policy-driven analytics and retention.
The Challenge of Increased Surveillance
More organisations are deploying video surveillance systems for an expanding range of applications. The storage infrastructure for these systems is increasingly strained by multiple factors:
An influx of surveillance footage from a growing number of cameras operating at higher resolutions;
Increasing retention time for that footage;
The need to capture and store more frames per second; and
Greater demands to leverage surveillance data with new analysis tools.
All of this requires increasingly scalable performance and capacity that legacy storage systems simply were not designed to provide, particularly in a cost-effective way.
Supporting More Sophisticated Video Surveillance with Greater Simplicity
The combination of StorNext with Milestone VMS addresses today's video surveillance challenges with a solution validated through extensive testing and documentation. Among the product certification test findings:
The combination of StorNext and XProtect exceeded the benchmark values by at least a factor of two.
Extended testing demonstrated that StorNext storage enabled the Milestone VMS server to support a simultaneous ingest of up to 85 cameras per server — four times more than expected based on competing solutions in the same configuration.
The system performed at a very high level of data throughput, with near zero read/write latency.
Tests included scenarios with five recording servers with 250 video cameras, and 11 recording servers with 935 video cameras.
By supporting more than four times XProtect's minimum requirements, StorNext enables Milestone customers to create larger deployments with more easily managed shared storage solutions. This approach also enables system integrators, architects and customers to create larger systems with less complexity.
Aligning Surveillance Data with the Right Tier of Storage
StorNext 5 offers a new approach for managing the entire storage infrastructure, aligning storage tiers to the requirements of different stages in the lifecycle of captured video and making data directly available to users through their primary applications, regardless of where the content is stored. In an XProtect environment, StorNext delivers video surveillance storage implementations that are more cost-effective and offer higher levels of security and data protection.
Christian Bohn, Vice President, Corporate Marketing and Alliances, Milestone Systems said "The increasing demand for video surveillance raises the importance of storing files in a scalable, high performance, open standards solution that is easy to use. It is in the best interest of our customers to be able to add more cameras without adding complexity, and StorNext and Milestone XProtect have now been certified to meet these needs."
Geoff Stedman, Senior Vice President, StorNext Solutions, Quantum said "Video surveillance workloads place unique demands on storage, and the number of cameras in use, their format and resolution, and video retention policies typically affect system performance. StorNext and XProtect VMS offer a tiered storage solution that balances the cost of storage with performance, which is ideal for any system that requires high-performance video recording using hundreds of high-definition video streams."
Availability
The combined StorNext and XProtect solution is available today through Milestone and Quantum certified partners.
Additional Resources