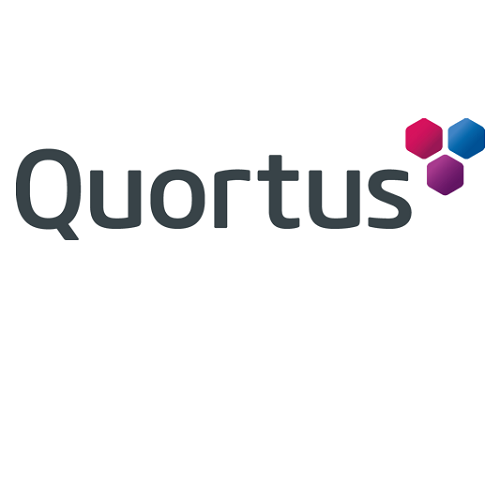 First MEC-aligned implementation of cellular core enables innovative 4G services – and points the way to 5G

Quortus has announced significant upgrades to its EdgeCentrix (ECX) technology, aligning its cellular core network solutions with Mobile Edge Computing (MEC) principles. The ETSI-endorsed MEC initiative enables innovative wireless services by moving intelligence to the network edge – a trend that Quortus has pioneered for several years.
The developments has announced also move the Quortus Evolved Packet Core (EPC) to the split user/control plane and network slicing architectures that will be a key feature of 5G networks.
MEC architectures combine wireless technology with an IT-type service environment to deliver efficient communications services with ultra-low latency and high bandwidth. MEC software applications can tap into local content and information about network conditions so that traffic can be handled in an optimal way.  Examples include local traffic offload and caching, and video optimization.
Quortus' ECX technology takes this principle a step further, by implementing core network functions themselves in software at the network edge. The combination of these two approaches will allow service providers to truly deliver on the promise of MEC. Services are provided where they are consumed – at the network edge.
"To date, the thinking around MEC has focused on the user plane – looking at the traffic in the network and making decisions on 'over the top' optimizations such as video encoding or caching," said Andy Odgers, Quortus CEO. "By also implementing network functions at the edge we open up even more powerful possibilities. We can use the capabilities of the network itself to create new services and optimize the user experience. At the same time we retain the robustness, security and control that's expected by both mobile network operators, and their customers."
New versions of Quortus' ECX Enterprise and ECX Core, announced today, mark the first time a core network solution has been MEC-aligned, allowing for 5G evolution and enabling compatibility with a host of IoT and other applications. These innovations will be particularly powerful within the enterprise environment, where they will enable genuine integration between local IT resources and operator-provided cellular networks.
The new Quortus technology will allow MNOs and systems integrators to build a variety of new service offerings. Potential applications include offering SMEs presence-based solutions, or 4G-based digital media services that work "out of the box" without the need for a local IT department. For larger organizations, MEC strategies will allow local data and voice offload with PBX and LAN integration. This is particularly useful in campus type or remote locations, where sending data back to the core network might introduce unacceptable latency or security risks. MEC has also aroused interest for IoT applications as diverse as building control and medical monitoring, which require devices such as sensors and actuators to be connected to local computing resources, again without the need to touch the core network.
Quortus is a pioneer of MEC technology and network virtualization and has been at the forefront of moving core functions and intelligence to the network edge since 2009. Its award-winning EdgeCentrix technology enables a number of advanced products that push intelligence to the edge of the network.
Quortus EPC changes in detail
The updated ECX Enterprise and ECX Core solutions announced today split the control and user plane operations within the Serving Gateway (SGW) and Packet Data Network Gateway (PGW) network entities, key parts of the Quortus Evolved Packet Core (EPC). This allows user plane operations to be implemented locally within a MEC appliance, while control plane operations remain under the control of the mobile network operator (MNO), and can be located at the edge, in the cloud, or centrally.
The resulting architecture allows operators to offer tighter and local integration with Enterprise services while offloading burdensome local traffic from the core, and retaining control of subscriber data, authentication and bearer policies. Simultaneously, it addresses some of the shortcomings of pure user-plane MEC strategies: for example, the resulting system can page a 4G UE, set up a dedicated bearer for VoLTE calls, and gracefully satisfy legal intercept (LI) requirements.
The result is an operator-friendly, 5G-aligned system that supports the most advanced capabilities of cellular networks.
For the IT manager within the enterprise, it also provides powerful features. The local MEC appliance might integrate PBX capabilities, allowing genuine PBX/cellular integration with short-code dialing and presence awareness. "Over the top" authentication techniques can be used to give IT departments control over users' access to local resources (for example the enterprise LAN) without the need for configuration via the MNO.
Quortus's ECX Enterprise is a software-based product that can run embedded on a small cell, on standard hardware (such as a router or local virtual machine), or on a hosted services platform owned by an MNO or other third party. Capable of operating standalone or with reach-back to an MNO network, it is the first solution that fully supports voice over LTE (VoLTE) for enterprises. These capabilities were demonstrated in an award-winning proof of concept at Mobile World Congress 2015.
About Quortus
Quortus enables flexible, agile mobile communications networks that provide a foundation for innovative services tailored to a diverse range of end customers. Its award winning EdgeCentrix (ECX) virtualized mobile core solutions help increase operator margin and 'stickiness'. They interwork gracefully with existing mobile networks, with small cell and HetNet architectures and with standard IT infrastructure, to create truly integrated communications platforms. Quortus' ECX products are highly scalable and can be hosted anywhere – in the cloud, at the network edge, or deeply embedded alongside a cellular radio in a single-chip implementation.