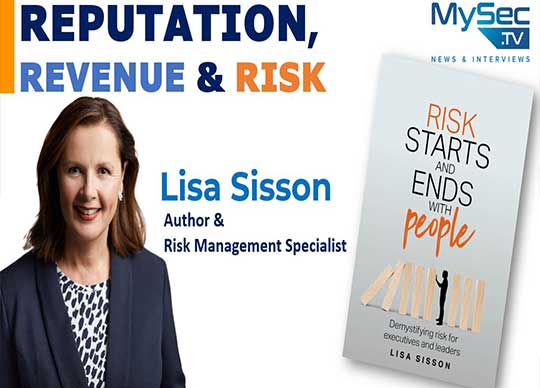 Lisa Sisson is a woman on a mission. With a successful career spanning three decades in sectors including security and technology, her work for global brands and niche companies has earned her a reputation for tackling the difficult problems that most people shy away from. In 2013, she launched the risk consultancy Unearth, where she works with national security and emergency services, and some of Australia's largest commercial brands.
RISK STARTS AND ENDS WITH PEOPLE: Demystifying risk for executives and leaders
Risk management has become increasingly cumbersome, costly and a distraction for many organisations. But what many executives and leaders are missing is the fact that whilst your people are at the centre of all risk, you can actually empower them to become your greatest risk management asset.
In the new book, Risk Starts and Ends with People (Rethink Press $37.40), author and risk management specialist Lisa Sisson provides a practical guide for leaders on how to anticipate threats and reduce your organisations exposure to risk through your people. Drawing upon extensive experience across sectors including security and technology, Lisa shows how to develop risk management programs, communicate with extended teams, and outlines innovative methods to empower your people to make a positive difference.
Readers learn how to:
• Unlock the value of your people to mitigate risk and open up opportunity
• Break risk down so you have no need to fear it
• Build a healthy and productive work environment with an engaged and motivated workforce
• 'PROTECT the House' – your organisation – with an innovative and practical approach to risk
Accessibly written and impactful, Risk Starts and Ends with People is a valuable guide to help leaders demystify organisational risk and leverage the power of your people.
Risk Starts and Ends with People (Rethink Press $37.40)
https://unearth.com.au/product/risk-s…
Author Social Links
• Website https://unearth.com.au/
• LinkedIn https://www.linkedin.com/in/lisasisson/
• Twitter https://twitter.com/lisamsisson