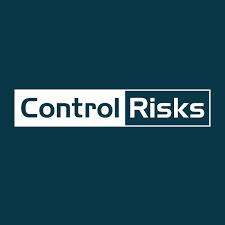 Control Risks, the global business risk consultancy, has published its annual RiskMap report, an established authoritative global guide and a key reference point for policy makers and business leaders seeking to plot global trends over the coming year.
RiskMap highlights the most significant underlying trends in global risk and security, and provides a detailed view from the markets that will matter most in 2015.
When introducing RiskMap 2015, Richard Fenning, CEO, Control Risks, commented "2015 will be a difficult year for business as the lines between what have always been considered 'safe' and 'risky' opportunities blur. Opportunities will continue to abound for ambitious international companies. But uncertain economics and volatile politics will make 2015 more than usually challenging."
"The US and Europe will exercise waning international influence and their leaders will need to focus more on national issues and politics. Business practices of multinational companies will meet increasing resistance from emerging powers who will want to exert more control over supply chains. National governments will find it more difficult to protect their companies in these disputes."
"Increasing technological sophistication and weak state power will combine to render the threat from cyber-attack, kidnap and terrorism more severe. How one deals with the inevitable attack, as opposed to how one stops it, will become the key question."
"Global governance's failure to deal with the above issues will continue in 2015, leaving business to navigate these pitfalls against a backdrop of continuing conflict and fragmentation of global political consensus."
Key Security and Political Trends for 2015:
– Nationalism is rediscovering its voice and becoming more influential in shaping the environment for international business. As a result, conflicting interests will arise between business and the political worlds. Nationally focused governments and globally minded companies will operate increasingly out of kilter. Economic nationalism will continue to tilt the competitive landscape in favour of domestic players.
– Evolving political-regulatory risks demand fresh approaches to anti-corruption risk management by international companies. The overall direction of legal and regulatory reform in China suggests that tougher enforcement against foreign and local companies will continue.
"Companies will see little relief from the government's anti-corruption and anti-monopoly crackdown in 2015; maritime disputes in the South and East China will remain the main source of geopolitical friction; China will continue to challenge the status quo on these issues" says Jason Rance, Managing Director, Australia Pacific, Control Risks.
Limits of political power as illustrated in the Middle East. The dramatic spillover of the Syrian conflict into Iraq illustrates the limits in ability of both the regional and global powers to impose their will.
– Transnational terrorism continues to be an increasing threat. Competition for leadership of the global jihadist movement between al-Qaida and Islamic State (IS) will drive further fragmentation and increase the likelihood of high-profile attacks. Counter terrorism efforts in Syria and Iraq may provoke attempts at retaliation against participating countries, including Australia. Intelligence and security agencies will be concerned by the threat of attacks posed by returning foreign fighters, and will be severely challenged by the emerging threat of lone wolf attacks.
Jason Rance, Managing Director, Australia Pacific, Control Risks commented "The recent Martin Place hostage incident in Sydney demonstrated that disgruntled or unstable individuals may seek to link their criminal actions to one of these movements in a search for legitimacy, however groundless. Australian government institutions and businesses will need to ensure they have plans in place to respond to this evolving security environment".
– Cyber threats continue to grow. Despite contrasting goals of attackers, a prevailing trend will be the continued spread of capability among the different types of attackers. Advanced tools and techniques will increasingly be shared between nation states, cyber criminals and cyber activists. Weak law enforcement in many parts of the world is encouraging cyber-crime. Multinational companies' supply chains are likely to be a more prominent target of cyber-attack.
– Technology is changing the face of kidnapping and extortion, through so-called virtual kidnapping, social media reconnaissance and cyber extortion.