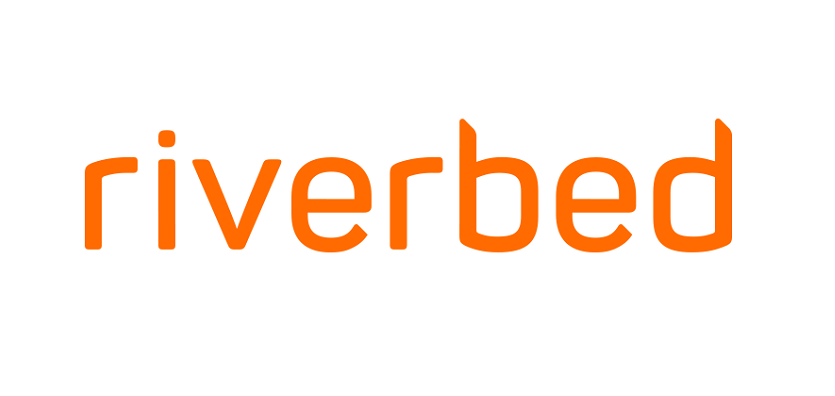 Riverbed launches new Accelerator for Office 365 and SaaS Accelerator 1.2, two cloud-based solutions that eliminate network impediments impacting the performance of Microsoft Office 365 and Dynamics CRM, and delivers easy-to-deploy eCDN for Microsoft Teams and Stream live events and on-demand video
New acceleration solutions provide up to 10x performance increase of Office 365, mitigating network latency and improving productivity for the largest and farthest-reaching enterprises and mobile workforces
Riverbed is adding new cloud-based offerings into its Riverbed Application Acceleration Solutions, all specifically built to help accelerate and provide user experience for leading Microsoft collaboration, productivity and video streaming applications. As companies continue to provide broader flexibility for employees to work from anywhere, organisations can run Riverbed's flexible SaaS offerings to optimise performance and productivity for leading SaaS apps across multiple office locations and for remote users regardless of location, bandwidth or latency.
"With the overwhelming industry shift to SaaS applications and expected growth in hybrid work environments long-term even after COVID-19, there is a surge in enterprises using collaboration suites such as Microsoft O365 and leveraging video communications with Microsoft Teams and Stream for global employee engagement and collaboration. While these tools help companies to quickly scale and connect workforces that may be working from anywhere, in or outside the office, the value enterprises are able to achieve from these SaaS investments can be limited by the networks that connect us," said Dante Malagrino, Chief Development Officer at Riverbed. "Riverbed's Application Acceleration Solutions are flexible to suit the varying needs of today's enterprises, and can be deployed immediately to augment the most popular Microsoft application suites and relieve the IT pain and productivity slowdowns caused by network latency, data congestion and overall connectivity."
Riverbed SaaS Accelerator Boosts Performance of Microsoft Teams and Stream
The release of SaaS Accelerator (available in Q3 2020) will provide new support for Microsoft Teams and Microsoft Stream live events and on-demand video, delivering increased performance for the best experience for users in any office, accessing video from any device. Microsoft has seen an explosive growth in collaboration and video applications, with Teams reporting more than 200 million meeting participants in a single day and over 75 million daily active users, with two-thirds of users having shared, collaborated, or interacted with files on Teams (April 2020 Microsoft earnings call). SaaS Accelerator eliminates the networking headaches inherent with corporate video communications with an enterprise-class SD-eCDN that can be deployed in minutes, reducing up to 99 percent of video data from corporate networks, enhancing the overall user experience. The SaaS Accelerator Manager (SAM) delivers comprehensive analytics for network teams and event owners, including bandwidth savings, quality of experience, reach, viewing duration and more.
Riverbed SaaS Accelerator, a fully cloud-based service, enables enterprises to ensure fast, consistent performance and user experience as demand for always-available enterprise SaaS applications continues to grow, and now scales to meet the needs of the largest enterprises in the world to support 50,000 concurrent users per accelerated app. In addition to adding new support for Microsoft Teams and Stream, SaaS Accelerator now also supports Microsoft Dynamics CRM. Additionally, Riverbed SaaS Accelerator continues to accelerate and boost the performance by up to 10x of other top enterprise collaboration applications: including Microsoft O365 apps–SharePoint, Exchange, Office WebApps; Salesforce; ServiceNow; Box and Veeva also integrates with any Riverbed client or branch endpoint for mobile and branch employees. Lab and real-world testing have also continuously shown up to a 99 percent data reduction for global file sharing with Microsoft applications such as SharePoint and OneDrive to maximise network efficiency.
"Over the last several years, we've seen a significant increase in customers moving to the cloud, leveraging Microsoft Office 365 and Microsoft Teams and Stream to enhance collaboration and drive business outcomes," said David Totten, CTO, US One Commercial Partner Microsoft. "Since networks that connect the cloud to users can be unpredictable at times, having solutions to address network complexity can greatly enhance the user experience. As a long-time partner to Riverbed, we're pleased to see their new cloud-based application acceleration services support Microsoft Office 365 and Microsoft Teams and Stream, helping to eliminate network challenges and boost performance, allowing enterprises to reap the full benefit of critical SaaS investments."
Riverbed Accelerator for O365 – Frictionless SaaS Offering Instantly Boosts O365 Performance
The new Riverbed Accelerator for O365 is the first, end-to-end cloud service that maximises Microsoft O365 performance for dynamic, global workforces and can be deployed in an instant without any hardware or endpoints. For enterprise application and end user services teams supporting strong usage of Microsoft O365 for file sharing across mobile workforces, this frictionless SaaS offering integrates acceleration for SharePoint, OneDrive and Office WebApps with a mobile client and can be deployed instantly anywhere in the world, making it simple and scalable solution.
"We have observed a meaningful enhancement in the performance of our cloud-based applications since we started using Riverbed SaaS Accelerator, in addition to a notable reduction in bandwidth consumption, together resulting in a more productive user experience," said Ammar Ahmed, Head of Infrastructure at EFG Hermes. "With such enhancement, we were able to scale out and accommodate the increasing demand of internet bandwidth by our users."
"The global pandemic forced the majority of knowledge workers globally to shift to a work from home model and leverage whatever connectivity was in place. According to ESG research[1] 4 out of 10 survey respondents struggled with subpar internet connectivity, which resulted in problems during online video meetings and when using collaboration tools," stated Bob Laliberte, Practice Director and Sr Analyst. "Having tested SaaS Accelerator globally in our own labs, these new Riverbed services are extremely well timed to enable all remote workers to dramatically improve their experience with popular Microsoft services regardless of where they are located or traveling throughout the world."
SaaS Accelerator Performance Validated by Analyst Firm ESG
Analyst firm ESG recently validated the performance of SaaS Accelerator in their report published in June 2020, which tested the solution across 13 locations globally. According to the ESG report, files transfers that previously took minutes were reduced to seconds with reductions in file transfer times ranging from 79 percent in London, 89 percent in Dubai, 73 percent in New Delhi, 89 percent in Tokyo and an average of 79 percent across the five coast-to-coast U.S. cities tested. The report found that data reduction was remarkably consistent across all global test sites, averaging nearly 81 percent globally. ESG concluded that organisations using Riverbed Application Acceleration Solutions could save tens of thousands of hours annually, equating to millions of dollars in productivity savings.
Riverbed Application Acceleration Services
Riverbed application and acceleration solutions are part of the company's Network and Application Performance Platform, which enables organisations to maximise performance and visibility for networks and applications. These solutions include the new frictionless service, Riverbed Accelerator for O365, the flexible Accelerator service, as well as Client Accelerator and Cloud Accelerator offerings. SaaS Accelerator is a purpose-built, cloud-based solution, designed to ensure consistent performance of leading enterprise SaaS applications, such as Microsoft O365, Salesforce, ServiceNow, Box, now adding support for Microsoft Teams and Stream Live Events and On-Demand Video with a built-in eCDN, Dynamics CRM and more, delivering an average 10x increase in performance. Riverbed Client Accelerator (formerly called SteelHead Mobile) delivers leading-edge application acceleration to mobile workers anywhere, eliminating the unpredictability of dynamic network conditions that impede performance.
[1] ESG Research Report: The Impact of the COVID-19 Pandemic on Remote Work, 2020 IT Spending and Future Tech Strategies