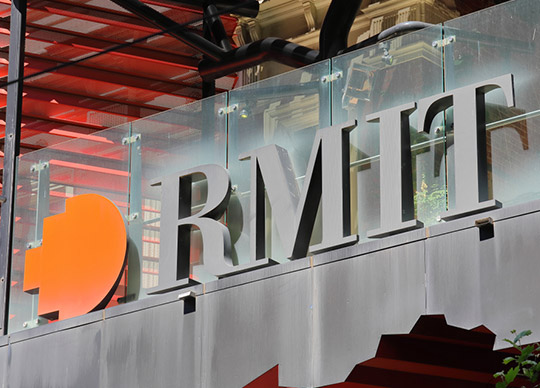 RMIT is set to become the first Australian university to implement a dedicated cloud supercomputing facility on Amazon Web Services (AWS) to drive digital innovation in research and education at scale.
RMIT's cloud supercomputing facility is designed to help more researchers and students within RMIT's industry hubs – including Industry 4.0, advanced manufacturing, space, fintech, digital health, and creative technologies – to innovate beyond the limitations of on-premises HPC infrastructure and accelerate time-to-science.
The cloud supercomputing facility will use AWS to provide elastic, secure, and scalable cloud infrastructure for researchers and students within RMIT's industry hubs – including Industry 4.0, advanced manufacturing, space, fintech, digital health, and creative technologies to run high performance computing (HPC) applications with seamless access.
Workloads such as genomic sequencing, autonomous vehicle simulations, and atmospheric modelling are often too large to run using traditional servers. HPC on AWS provides virtually unlimited compute capacity that meets the infrastructure requirements of almost any application, allowing researchers to process huge volumes of data to help solve some of the world's most complex challenges in far less time – from disease prevention, extreme weather forecasting, and citizen safety.
RMIT will leverage AWS Direct Connect which enables customers to have low latency, secure and private connections to AWS for workloads which require higher speed or lower latency than the internet. The increased bandwidth will give researchers, students, staff, and industry partners the ability to experiment and test new ideas and discoveries involving large data sets at speed, fast-tracking the time between concept and products that RMIT are ready to take to market.
RMIT will also collaborate with telecommunications provider, AARNet, which will provide high-speed internet and communication services, and global technology company, Intel, for its advanced technology solutions to process, optimise, store, and move large, complicated data sets.
RMIT Deputy Vice-Chancellor (STEM College) and Vice President Digital Innovation, Professor Aleksandar Subic said the facility, supported by the Victorian Government Higher Education Investment Fund, is a pioneering example of innovation in the university sector.
"Our collaboration with AWS, Intel, and AARNET to establish Australia's first cloud supercomputing facility represents a step change in how universities and industries access HPC capabilities for advanced data processing and computing," Subic said.
"By leveraging AWS Direct Connect, RMIT is set to access tremendous HPC processing power using a unique service model that provides seamless access to all our staff, researchers, and students.
"Our industry partners will also have access to the new cloud supercomputing facility through joint projects and programs.
"The facility will be operated by our researchers and students in another example that shows how industry engagement and work integrated learning are in our DNA."
AWS Director and Country Leader for Worldwide Public Sector in Australia and New Zealand, Iain Rouse, said AWS helps researchers quickly analyse massive amounts of data, and share their results with collaborators around the world.
"With access to the broadest and deepest portfolio of cloud services, RMIT can innovate beyond the limitations of on-premises computing, and keep up with scientific advances worldwide.
"We are proud to support ground-breaking research initiatives in collaboration with RMIT, which is set to enable researchers, students, and industry across a broad range of sectors to design solutions and bring them to market sooner, all of which wouldn't be possible at the speed and scale without the elasticity of the cloud."
AARNet CEO Chris Hancock said AARNet had provided RMIT and other Australian universities with leading-edge telecommunications services to enable transformational research outcomes for decades.
"We've also been connecting researchers to the cloud for many years, but nothing on this scale," he said.
"We're excited to be partnering with RMIT on this project that uses our ultra-fast network to remove the barrier of geography and distance for research across Australia and beyond."
RMIT's new School of Computing Technologies, a centre for digital innovation, world-class research, and education in science, technology, engineering, and mathematics, launched earlier this year. The centre will support the development and operation of the cloud supercomputer, building on its sector-leading capabilities in cloud technologies.