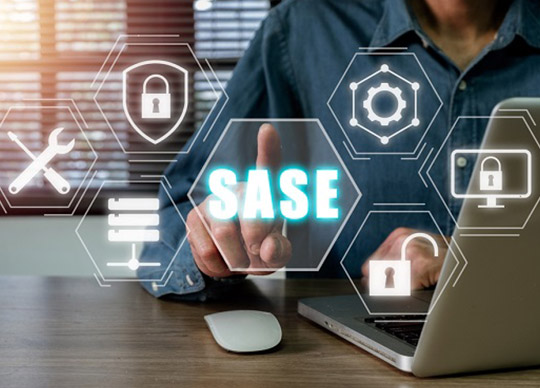 According to a recently published report from Dell'Oro Group, the modernization of networking and security for enterprise branches and hybrid workers is expected to drive the total SASE revenue to surpass $60 B between 2022 and 2027.
The report further divides the total SASE market along its two components, Security Service Edge (SSE) and SD-WAN, and details how the strong demand for security is expected to fuel SSE revenue to double between 2022 and 2027.
"The last three years of the pandemic, and the subsequent need to modernize enterprise branches and address hybrid work needs, have fueled great interest in SASE as evidenced by the total SASE market to double in size to over $6 B in 2022," said Mauricio Sanchez, Research Director, Network Security, and SASE & SD-WAN at Dell'Oro Group. "While angst about the macroeconomic environment is starting to lead to some belt-tightening, we expect growth in SASE to continue unabated and double again by 2027," added Sanchez.
Additional highlights from SASE and SD-WAN 5-Year Forecast Report:
SD-WAN and SSE revenues are expected to see a double-digit compounded annual growth rate (CAGR) over the 2022 to 2027 timeframe.
Unified SASE revenue is anticipated to grow 5X by 2027.